AirBnB API Integration – Create your own AIRBNB style Marketplace
Author: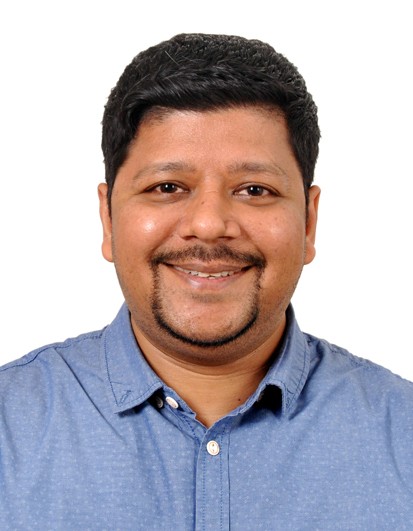 Nitin Agarwal
| on February 21st, 2019 |
Trending
Clone Airbnb application and reach millions of new guests on a single booking dashboard with AirBNB API INTEGRATION.
Great News for all travel companies! Reach millions of new guests from a single booking dashboard. Airbnb opened its API's for all who seek to add uniqueness to user's travelling experience.
An endless list of most beautiful homes, islands, and whatnots bragging 5-star facilities comes to mind.
It all started with a proposal that had much to do with popping a Billion dollar idea to its implementation by its CEO, Brian Chesky. Even the CEO himself made fair few dollars by renting out his place until San Francisco law mandated registration.
It is quite evident from its much-unanticipated success that Airbnb is now a $30 B company. </spanWhat a remarkable feat!
A Quick Airbnb Introduction
Founded in August of 2008 and based in San Francisco, California, Airbnb is a trusted community marketplace for people to list, discover and book unique accommodations around the world — online or from a mobile phone or tablet. As part of the hospitality network, it doesn't own any of the lodgings displayed on their website or app. It rather acts as a digital marketplace where people looking for a place to stay (guests) can rent accommodation from an owner (host).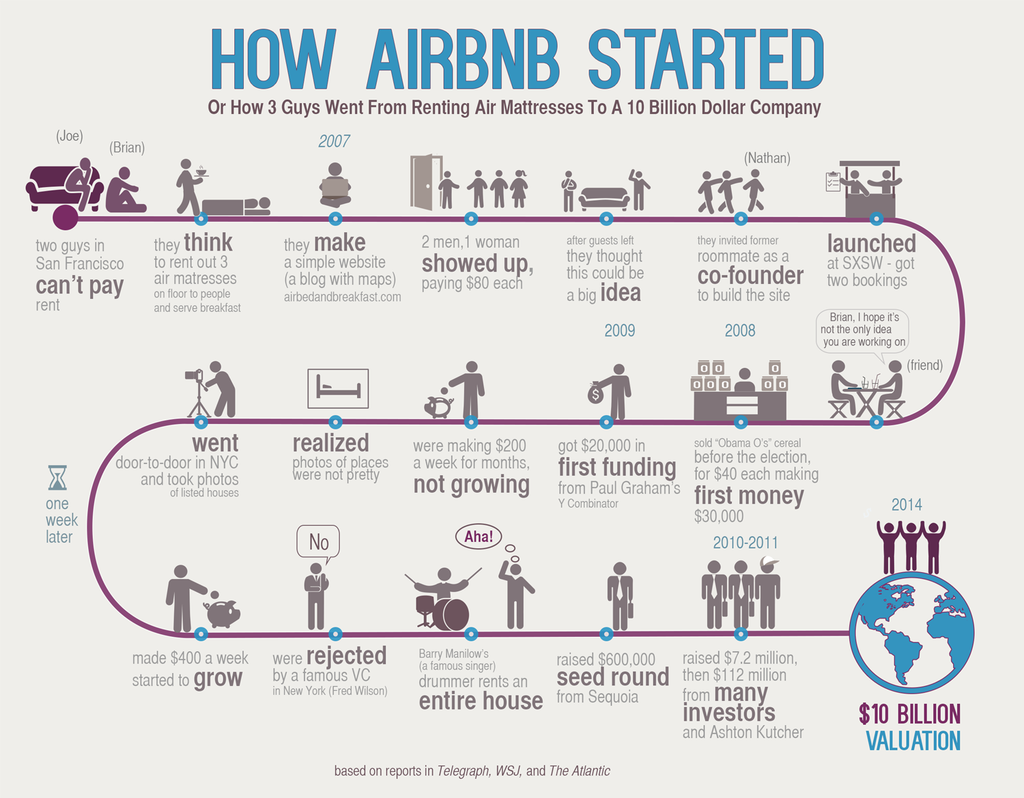 Airbnb connects hosts and travellers to a more diverse and authentic range of experiences in over 34,000 cities and 190 countries.
How Airbnb works
Anyone can become a host or a guest: Airbnb makes a point of accepting anyone and promote tolerance.
Guests can
Search for the type of accommodation that best suits their trip, select the dates and place their Airbnb booking. They receive a message when the host confirms their stay.
Hosts can
Renting their place online, Guests can ask them to book it. They take care of the check-in and check-out, and much more if they want to become a Superhost!
Travel Managers
These are the travel management agencies which provide an online platform to guests and hosts by integrating their platform with Airbnb API's through which they get access to the millions of travellers on Airbnb. A dashboard to upload the lists, and many more features two grow online.
API Documentation for hosts – global and local

Airbnb redefines the "travel and stays" experience for not just the end-users but people who wouldn't mind making some bucks. One of the major offerings from Airbnb that has disintegrated travelling norms is its "API documentation". And that is what we're going to discuss ahead –
This walkthrough is the very reason that hosts and travellers from more than 65, 000 cities across 191 nations are eager to make quick bucks. With nearly 4 Million listings, these vacation rental services stand a good chance with Airbnb API travel solutions.
Airbnb API allows the short-stay rental company and various vacation rental services company ignite mutually beneficial talks. Prior to the very offering, the company had no plans to open the API to coders for use. And hence, vacation rental software professionals resorted to scraping, proxies, etc.
And then this hospitality service and marketplace giant made its dynamic nature a benefit to all hosts.
API Acquisition head
For Airbnb, the user experience is paramount!
Airbnb will entertain no hosts who intend to put for through plan of action. People looking to get maximum bookings during the shoulder season will be its prime users. These users can effectively scale customer acquisition by leveraging platform features. Airbnb is open to connect with global coders facilitating clients (by gaining access to Airbnb's full set of functionality) for easier business management–
Business optimization on Airbnb

Update numerous listings in one go

Decide on prices

Set rules determining the availability of accommodation

Efficiently scale reservation management
However, Not everyone gets the API's and here come companies as Wildnet comes in the picture who will help you integrate your online travel management applications with Airbnb API and give access to its features.
According to the Airbnb statistics, the company has helped vacation rental companies to experience a revenue-rise of nearly 40% in 12-months. However, the choice of tie-ups depends on the plan of action aiming towards substantiating end-user experience.
Airbnb choose their partners on the basis of –
Technological Expertise and Capabilities

Supply opportunity your business represents

Ability to support their shared customers.
If any company fulfils these pre-requisites, then they are looking at 300 million guests from around the world.
Here is how the Airbnb API works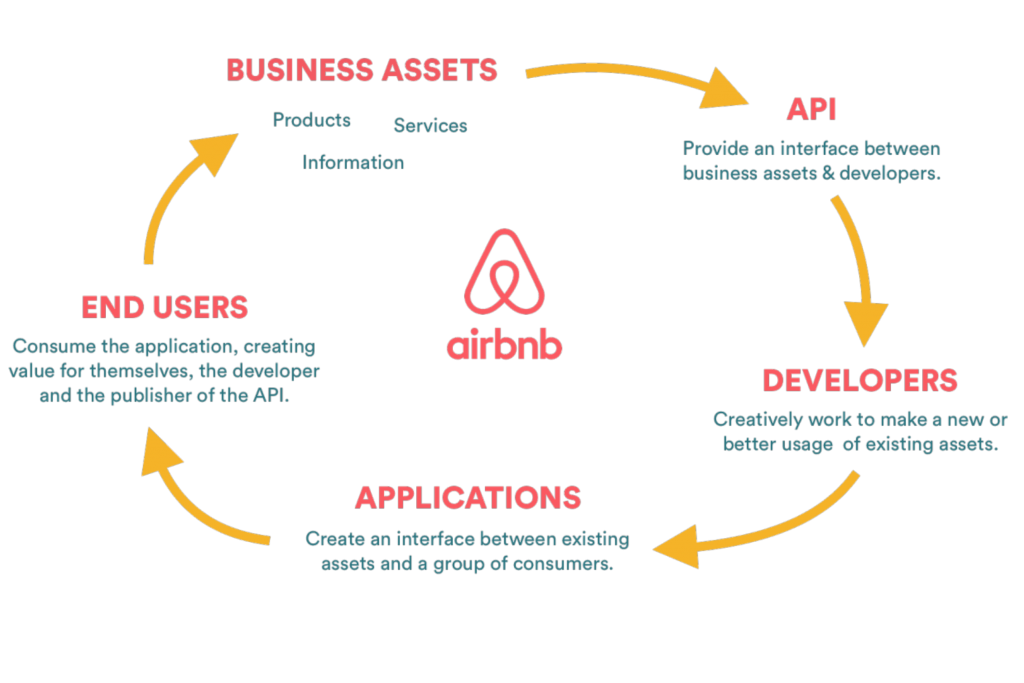 Airbnb API's allows development teams to securely Oauth into new and existing Airbnb accounts. Your application users will have the ability to push updates to content, rates, and availability. As Airbnb guests book your listings, they'll pass back messaging and reservation details, allowing applications to build custom workflows and create amazing experiences for shared guests.
If your company gains access to the API which allows easy and scalable listing integration and database synchronization across multiple Airbnb channels, there are good possibilities that a local person browsing the list of millions of property reservations land on yours and give it a try.
The endeavour is to benefit both the customers as well as the vacation rental services.
Did you know?
At initial levels, API integration consultant and essentially a bridge between Airbnb and vacation rental services will assist through the process. However, painless integration with Airbnb API calls for an experienced development team. The real-time data and accommodation statuses determine the direction of rental services.
Moreover, these businesses require reliable payment procedures with state-of-the-art marketing automation base. Communication is another pre-requisite for impressive customer acquisition.
And here we come!
Welcome to Wildnet Technologies! The company has served hundreds of customers with substantial support from its in-house team of developers. Our professionals have remarkable knowledge in API integration and transition services for target market expansion. It is through listings that your business will earn profit tenfold. Our team excels in effective strategizing and its -easy implementation.
Interested to build a Travel management application with Airbnb API integration?
OR
Looking for a developer to integrate your platform with AirBNB API. Just write to us here!
You can share or like it:
Need help ! Contact Us