Mobile World Congress (MWC) 2019 – Key Highlights
Author: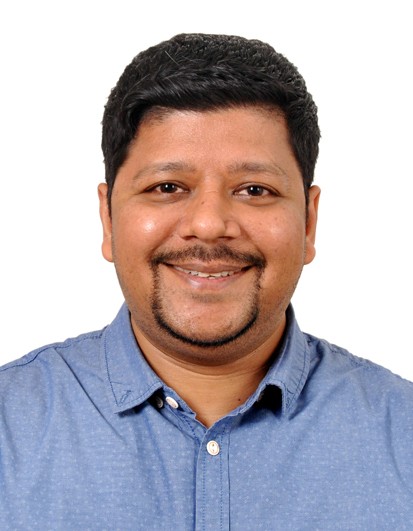 Nitin Agarwal
| on April 30th, 2019 |
Tech info
Mobile World Congress 2019 was organized at Barcelona in February this year.
MWC Barcelona (formerly Mobile World Congress) is the largest mobile event in the world, bringing together the latest innovations and leading-edge technology from more than 2,400 leading companies, with a highly-rated conference programme assembling today's visionaries to explore the hottest topics influencing the industry.
This year once again Barcelona exhibited some captivating advancements in emerging technologies in the MWC event.
From the last three decades, it had kept its promise of "Innovation-for-a-better-future" in each of its events.
The MWC 19 at Barcelona was a massive success and we are sure Shanghai's (26-28 June 2019) would be even more spectacular.
From Immersive Content to Industry 4.0 and Artificial Intelligence to Connectivity, Barcelona's event introduced astonishing improvements and developments in emerging technologies and associated concepts.
As this event is one of the most significant international technology development and their promotion endeavour, 107,000 professionals from across the globe had made their way in.
MWC19 in Barcelona made some beyond-imagination announcements at Fira Montjuic, La Farga L'Hospitalet, and Fira Gran Via in Barcelona.
The crowd was exemplary and so were the developments from consumer electronics, automotive, and mobile sectors.
Announcements such as hyper-connectivity using IoT, AI, Big Data and 5G through the first-hand demonstration managed to attract countless businesses from 200 countries.
From Foldable phones to HoloLens 2, countless new innovations awaited
And then it was Huawei flaunting its incredible folding phone, Mate X (well, it folds backwards). Energizer marked its presence with its own foldable mobile device.
Huawei also gave a Matebook larger than Matebook X Pro.
Nubia's Smartphone is very much like SmartWatches we see nowadays.
Qualcomm now has its Snapdragon Chip, bolstering the possibilities of 5G in 2020.
Microsoft made its presence felt by launching its HoloLens 2 leveraging the power of Mixed Reality for people across various business verticals.
HoloLens 2 assists professionals to communicate, partner, and learn the process. It utilizes AI, hardware design, and Microsoft's Mixed Reality for businesses to progress.
Oppo unveils its stunning SmartPhone with only one difference that had caught the attention of all its audience – 10x lossless zoom.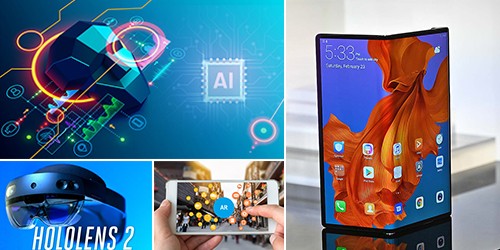 At the event, Car manufacturers showed off the latest innovations in connected and autonomous vehicles, while industrial giants spoke about the Industrial Internet of Things (IIoT).
And the list of new innovative products and findings at MWC19 Barcelona is endless.
We surely couldn't miss the event's keynote speakers –
Jorg Reimann, CEO Daimler and BMW
Chuck Robins, CEO Cisco
Cher Wang, CEO HTC
Rich Williams, CEO Groupon
Including Jeff Dean, Mats Granryd, Hatem Dowidar, Dieter Zetsche, Marc Berg and more have made the event even grander.
Shanghai will now lead the way…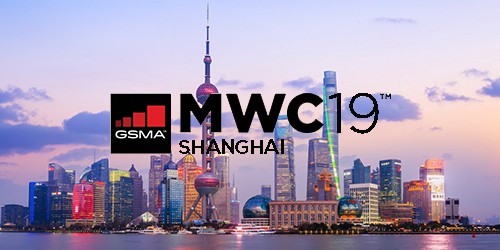 Barcelona was an opportunity for quite many mobiles and associated vertical brands to prove their worth in the technology sphere.
It is now China's global financial hub and its largest city, Shanghai that eagerly waits to showcase the best of technology from around the world.
The emphasis of Mobile World Congress 19 Shanghai is to promote personalized user experience regardless of the location and time constraints.
MWC19 in Shanghai is going to address
Digital Trust, Connectivity, AI, Immersive Content, Disruptive Innovation, Digital Wellness, Industry 4.0, and The Future.
Digital Trust– We need it most today. With laws to curb digital scandals and necessary steps to promote customer experience and satisfaction, digital trust becomes an integral part of the internet, computer and mobile devices.
Immersive Content– Customer Experience is the most important and scalable aspect of any industry. Let the users experience brilliant and eye-catching forms of immersive content using Augmented Reality, Mixed Reality, and Virtual Reality.
With these techniques applied in events and other networks, consumer engagement is sure to follow. Professionals will have a firm grip on their area and associated procedures and an exceptional ability to address challenges if any.
Connectivity–5G has arrived! The impressive speed, agility and flexibility of Connectivity has left the word flabbergasted.
MWC19 at Shanghai is yet again popping numerous benefits and possibilities the technology could bring for businesses and diverse markets.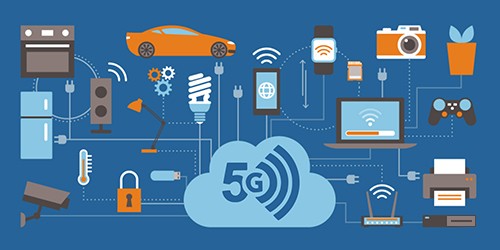 AI– Artificial Intelligence market has already soared to Billions of US dollars and is going to ask for further investments from industrial giants.
From Government to Telecommunications and IT to Advertising and Retail Industries, AI seems to have penetrated everywhere.
Industry 4.0–It is the era of smart manufacturing with the amalgamation of Cyber-Physical Systems, IoT, AI, Blockchain, Big Data, and more.
MWC Shanghai is welcoming 4.0-fueled industries such as IoT platform and Analytics, Manufacturing, Maintenance, Logistics, and Automotive.
Disruptive Innovation –Change is Constant! Every industry and every company must display exceptional agility to adapt to continuous Change.
Companies should always have updates about the latest trends and innovation and ways to effectively implement them.
And MWC is set to ensure that no company misses the important updates on Disruptive Innovation.
Digital Wellness –Digital is addictive. When people are relying on digital devices for the most part of their day, it becomes vital to suggest measures to achieve mental and physical health.
Shanghai, this year is thus addressing Mass Transit, Healthcare, Renewable Energy, Smart Cities, Biotech and more.
The Future–Every future startup brings immense possibilities to introduce a brand new technology. From 5G to 6G and advancements in Mind-machine interface and Quantum Computing are all set to unveil their potential in the next decade.
At Wildnet…
Wildnet loves new innovation and ways to implement it. We have mobile application development experts who utilize state-of-the-art technology to get a product offering that stands out. Our people have years of experience in mobility and web development and we attribute their efforts to all our achievements and those that are yet to come.
To know more about our service offerings, contact us.
You can share or like it:
Need help ! Contact Us