Should Small Businesses Invest in Mobile Apps?
Author: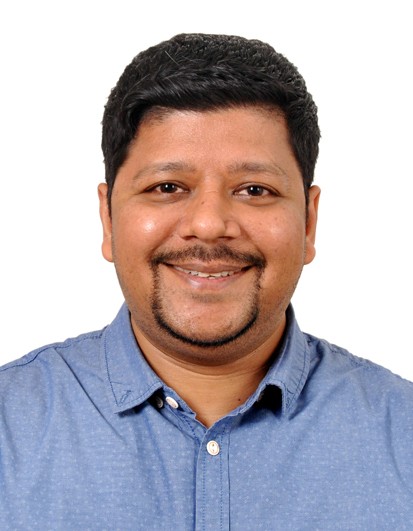 Nitin Agarwal
| on November 14th, 2019 |
Mobile App
Investing in mobile app development will cost you much, but the benefits are countless. Think of it as a way to market your product and service.
Should I invest in an app or not? Almost every corporate or businesses are in a dilemma, whether to offer their apps in the market or not. For many small businesses, mobile apps offer valuable opportunities to grow and improve customer communication and generate revenue to improvise businesses.
As we have seen in these few years, the mobile market has boomed to a great extent and so has the number of apps in the app stores. But now the question arises, should you also have an app even if you have a small business because mobile app development is a little costly investment. Is it worth investing in an app?
Running your business activities and reaching a new audience through social media is quite a tactic every business is using now. The level of saturation in the form of marketing is quite high and there's hardly any room for a new business to grow and prosper.
Suppose you run a company that sells printed t-shirts of trendy designs. Do you think it will be beneficial for you to market your brand through Social Media Platforms like Facebook and Instagram with the presence of big names or established businesses in the same industry who are well settled and use the same tactic as yours?
There is less possibility that your business will outshine those big companies. This is the reason why companies now want to invest in apps and have shifted their focus to the mobile apps which are efficient and less tasking marketing tools.
Values Created By Applications for Businesses
For many startups or SMEs, mobile platforms offer valuable opportunities to grow and improve customer communication.
More and more entrepreneurs have started to understand the value of having a dedicated mobile app and the benefits it offers. Mobile Apps can benefit any small business by boosting the much-needed revenue and improving the reputation in the eyes of potential customers.
It always appears professional for a company which has a dedicated Android or iOS app and a team to manage the content and services in the app. It makes the public feel that particular business or company cares for its customers and want to offer convenient services for them.
Benefits of Investing in Mobile Apps
Improve customer engagement – You Can Engage More Customers With Minimal Effort 
Like already said, customers need to feel like they're being valued by the company to be a regular customer. If customers have an option to communicate in a better way with the company authorities, they will surely appreciate the efforts of the company to have built ways to make their lives convenient. Plus, apps provide customer engagement through offering promotions, discounts and customer polls and feedback. 
Extension of business – Sell Your Products Faster and Build a Brand Image
The apps are the base of your business to grow further. The real-time feedback and opinions of the customers will not only tell you the direction to go with your business but also find ways to improvise your existing services. The app will let you know what is working and what is not for the business. Apps will also generate revenue return for your investment that will help you expand the arms of your business.
With the help of mobile applications and iOS play stores, you can be creative with your ideas of selling your goods are services to the customers. You can offer discounts, promotions, and coupons to attract the customers on your low-selling items. You can also use 'push notifications' on the iOS and Android app to boost the publicity of your business and invite more people to come by your online stores.
Target specific locations
You can use the geo-tracking facility you get by your mobile app development service to Target customers from a specific location. You can work with your developers to integrate geo-location technology in your app. In this way, you can specifically send customers an offer or promotion in a particular location or radius of your business.
Apart from these major factors, there are certain factors which push small businesses towards mobility
Allows You to Take the Valuable Feedback
Simplifies the Entire Payment Process
Offer the Loyalty Programs to Customers
Expands your customer base.
An app makes it easier to promote your products (or services).
Mobile Apps are Great Marketing Assets Indeed
Making a decision about the app development depends on certain other factors too like the time availability, need of the business and the budget, However, before thinking of developing an app its always necessary to do the market research and feasibility study of the project.
To get a detailed consulting about the Technology, Feasibility of the idea, Cost Estimates and the Timeframe required for your app, just write to us at marketing.p@wildnettechnologies.com or write to us here and a specialized team at Wildnet Technologies will guide you the steps.
Read more –
What makes Wildnet Technologies a Fastest Growing company?
Is your Cloud application secure?
Yourstory – Top Three Popular JavaScript Frameworks this year 2019
References – wikipedia.com, javascript.com, medium.com, clutch.co
You can share or like it:
Need help ! Contact Us