Top IOT Trends and Key Predictions for 2019
Author: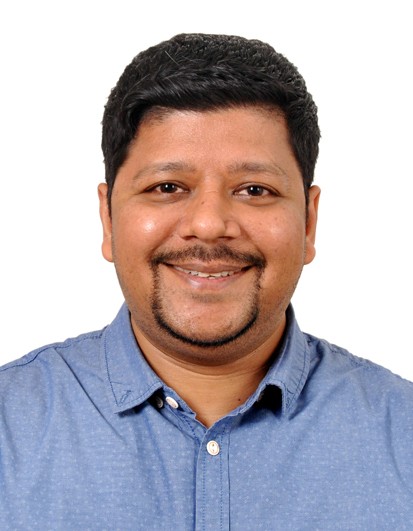 Nitin Agarwal
| on February 27th, 2019 |
IOT

Internet of Things, a technology that has revolutionized the globe is an assurance for thousands of global giants and billion-dollar businesses. It is reflected in almost everything we see and do today. From fitness wearables and smart oven to fleet management and cloud-based SaaS platform powered by IoT, it is just everywhere! The statistical data of its usability and applications are indeed convincing companies to rely on its potential and invest a notable sum for further development.
When IoT is gaining traction globally, tech giants and research organizations are making interesting predictions for this year. Some of the top trends are –
1. Spreading roots in Manufacturing –
As Smart manufacturing or the concept of Industry 4.0 is gaining traction, the IOT has found its capability in this sphere Known as Industrial Internet of Things or IIoT. Manufacturing of products will become more flexible, less time consuming, and less expensive. Products will be manufactured on time. The use of IoT to connect the entire factory through sensors will be full-fledged.
The supply chain management will be completely determined by Industrial IoT as it would be prominent in reducing downtime, efficient management of inventory, and eminent improvement in overall production. The major stride will be seen in the automotive manufacturing industry.
2. 5G arrives –
With the arrival of 2019, the age of 5G is about to revolutionize our interconnected world. Anticipated as a technology that generates curiosity among people of all ages and countries, 5G will play a major role in encouraging IoT.
Operations on real-time data such as collection, management, and analysis will be more prevalent across the globe. Not only this, 5G will introduce a broader circle of IoT through bandwidth and time bounded circles. 5G will pave the way to vast potential and colossal revenue.
3. Security would be a major concern –
The way we see the term "Security" would be much different from what it is now. IoT allows interconnection of devices through sensors. Though data or information transfer would be much easier, securing personal information or information as crucial as an account number would be a daunting task.
The tech researchers will need to introduce measures so as to avoid the occurrence of any cases related to financial frauds, etc.
4. Interconnectivity of Smart Cars –
Automotive is one industry that will find its dependency on the Internet of Things. Nowadays, connected vehicles make a real difference with the ones lacking this capability.
Connected cars were introduced first in 1996 with a wireless in-car driver assistance system known as Onstar from General Motors. And since then, the concept has only flourished so much so that even the statistical data predicts the connected car industry would be in its full gear having worth nearly $140 Billion by 2020.
5. Smart Cities are yet to come to their fruition –
Smart cities that once seemed far-fetched to accomplish for most of the cities on the globe are now gaining traction. No matter it is accomplishable yet it will take years to fully realize this project.
Powered by the potential of Internet of Things, Smart Cities will be a concoction of applications including air quality check, public mass transit, smart parking, traffic management, smart surveillance, smart healthcare, and many more disparate features will contribute in realizing the realistic goal.
6. Time to Edge –
That's another major trend the globe will witness – a shift from Cloud Computing to Edge Computing. It would be the era of intelligent devices allowing local data processing and Artificial Intelligence to play its part.
Furthermore, transferring heavy data volumes will be a thing of past. There would be minimum cloud dependency and impressive agility and flexibility for business expansion. The concept of Edge will work wonders for companies or industrial areas (public security or manufacturing) who work on real-time data analysis demanding on-spot decisions.
Conclusion
IoT is booming year after year. The advancements made in it and the applications developed to utilize its capabilities are indeed winning. These predictions are totally based on the accomplishments of IoT in past years and the anticipated capabilities it is yet to unfold.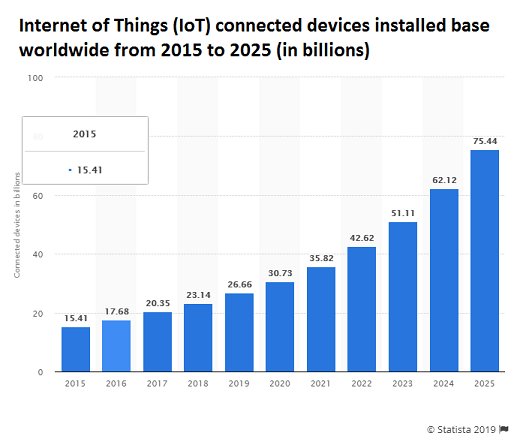 Wildnet Technologies is the leading software engineering solutions organization offering its best-in-class IOT based application development services across the globe. The company has a dedicated team of experienced IoT professionals working to develop best-in-class Internet of Things applications. Wildnet has managed to successfully deploy IoT applications for its clients across the world. If you have any project in mind that needs development, write to us now!
You can share or like it:
Need help ! Contact Us