Ecommerce Technologies trends to empower your business
Author: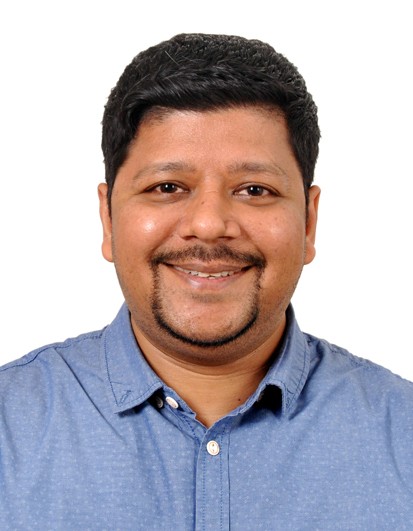 Nitin Agarwal
| on January 4th, 2021 |
Ecommerce
Here's the List of Best Performing eCommerce Technologies we can rely on this year …
2020 – the year of the pandemic has also been the year of eCommerce! The year we all stayed home, stayed safe, and ordered online. From toilet paper to vegetables to books and electronics – if it wasn't available online and delivered home; it wasn't being sold. Naturally, this forced every brand – big or small – to reconsider and double down on their eCommerce strategy.
The evolution of omnichannel commerce, Social commerce, In store transformation, and headless services are e-commerce trends that will shape the 2021 innovation roadmap.
To attract and serve customers online so quickly and against so much competition was only possible with the help of 360-degree eCommerce platforms. According to G2, there are over 370 eCommerce platforms offering services aimed at online businesses.
Here is a list of Top 6 ECommerce technologies that ruled the roost –
VTEX is a fully integrated Omnichannel commerce, marketplace & Order Management System Solution that offers the fastest time-to-revenue and no upgrades ever. VTEX is a SaaS-based e-commerce platform that positions itself as a one-stop-shop where brands can find all the tools and technology to sell online successfully. It is 100% cloud-native and incorporates all the various operational, business, and marketing software needs on one integrated platform.
VTEX offers Extreme Flexibility to the developers and provides a conveniently accessible wide range of features via its templated microservices hence decreased development time. VTEX also boasts of industry-grade security features which we feel is really crucial for online businesses handling sensitive customer data. 
VTEX also supports Top 5 UX Trends in eCommerce to empower the overall business structure.
1. Voice Search
2. Chatbots
3. Mobile-First Design
4. Personalization
5. Augmented Reality (AR)
We highly recommend VTEX for mid-sized or larger B2B and B2C companies.
HIRE VTEX EXPERTS FOR YOUR ESTORE
A codeless store, Shopify is easy to learn and operate and is on our list mainly due to its very User-friendly building tools and intuitive interface. Its vast user community is also a big plus in terms of support and access to resources.
Although Shopify is such a User-friendly tool for online store beginners that can be used by anyone and anywhere, However, it comes with its own T&C like No email hosting, every time you switch themes the content has to be updated manually as it doesn't automatically reformat, Shopify apps come at a price. Also, Shopify enforces its own transaction fee unless you use Shopify Payments.
As advanced features of Shopify are at a higher price and the Basic plan comes with the barest of features you'll need to run an online store. We believe it's best suited for beginners and small-to-medium size businesses, especially in industries such as Luxury goods, beauty & cosmetics, consumer electronics, and home furnishing where the quick app is required and the features and online orders are limited. 
Create engaging, shoppable experiences with Next-generation Technology, Global partner ecosystem, and Extensions marketplace of Magento Commerce Platform.
Run by Adobe, Magento is strictly for enterprise-level online stores and counts industry giants like Nike and HP amongst its users. Its biggest benefit is the robust mobile commerce solutions and customer segmentation features that allow brands to use extremely personalized customer service. The Magento store also offers over 1,000 extensions and themes that can help businesses stand out in a crowded online marketplace.
It's steep entry-point pricing, of course, makes it most suitable for larger organizations and global retailers.
Hire Magento Developer from India
Woocommerce is a fully customizable, open-source eCommerce platform built for WordPress websites.
The free, open-source WordPress plugin for businesses on a budget, WooCommerce, is a super popular plugin that runs almost 30% of all online companies on the World Wide Web and has been downloaded 80 million times. It is free, however comes with extra costs for services like hosting, a domain name, and security.
It is excellent for brands that are already running on WordPress and want to take a quick and easy step into online selling. It has tons of third-party plugins and has limitless possibilities for customizations, making it perfect for retailers who want to offer their customers the best experience without spending a lot of money.
Hire Woocommerce Developers at the best rates
Founded in 2009, this Texas-based ecommerce technologies company provides B2B and B2C companies with the tools to create and operate beautiful, engaging online stores. It offers the flexibility of Open SaaS. Bigcommerce says it's an "E-COMMERCE FOR A NEW ERA".
It is user-friendly, but the vast range of functionalities do require professional management. One of its biggest plus points is the integrated multi-currency feature that allows businesses to sell easily internationally.
It is recommended for slightly larger companies that need a higher level of support and more evolved functionalities from their online platform. It is very well suited to fashion & apparel, sporting goods, food & beverage, automotive, and B2B (wholesale & distribution) brands.
Wix
Wix is the simplest platform on this list known for its simple website builder platform. It works as a drag-and-drop website builder and allows easy integration of features such as online payments, inventory management, and customer communications. It also supports third-party applications such as the bookkeeping software Quickbooks.
Most useful for small businesses that don't have access to a dedicated web designer and want to manage the most basic functionality on their own. Wix Ecommerce system allows for selling anything from clothing to specialty cakes and is mostly used by small businesses. Wix Payments charges a processing fee of 2.9% of every transaction amount, plus $0.30.
The Bottom Line
Choosing an eCommerce technology software can be critical for the success of your online retail strategy. Even small features can have a major impact on performance and, of course, profitability. So while comparing and researching best performing and suitable eCommerce technologies solutions Online, the first step, we recommend you is to consult with professional developers in the field who truly understand the difference between the various platforms and more specifically decide what works for your company based on your target audience, product, and budget.
Wildnet Technologies is a 15-year-old award-winning IT Software Solution Engineering Company with offerings that span the entire spectrum of Cloud, Web, and Mobile App Development, Software Consulting, and Emerging Technologies such as AI, Blockchain, and AR/VR.
We are proud to share that Wildnet has been recognized as one of the Top 10+ Android App Development Companies by TOPDEVELOPERS.CO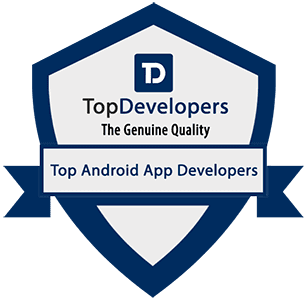 Get quick quotations for your ideas NOW!! Just write to us at info[@]wildnettechnologies.com
You may also find us in the list of Top Mobile App Development Companies by TopDevelopers.co
You can share or like it:
Need help ! Contact Us