VTEX – Build Successful Digital Commerce Solutions
Author: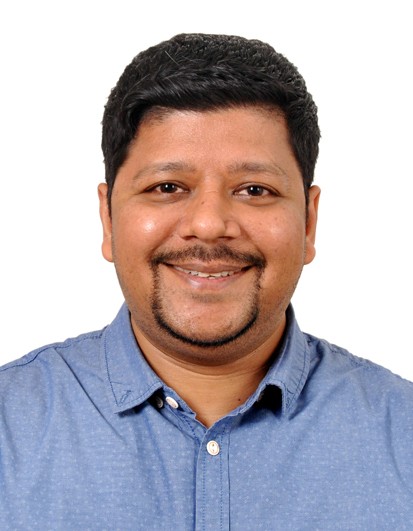 Nitin Agarwal
| on December 15th, 2020 |
Ecommerce
VTEX Development – Leveraging the First-Class eCommerce Platform to solve problems of your world's most valuable brand and Grow Your B2C Business. 
What do the world's successful companies Walmart, Danone, Levi's, Sony, Nokia, Whirlpool, and Coca-Cola have in common?
Well, apart from the fact that they are wildly successful brands in their industries, they ALL use VTEX – the first and only integrated e-commerce marketplace, and Order Management System solution – to power their digital commerce efforts.
So, can you too replicate the same online success with VTEX? While your product, business strategy, and marketing are vital components of the eCommerce ecosystem, when it comes to technology, you couldn't consider it better than VTEX.
VTEX is a SaaS-based multi-tenant single-instance platform that offers ALL the tools and technology retailers need to sell online. It is 100% True cloud-native and incorporates all the various operational, business, and marketing software needs on one integrated platform.
VTEX has auto-scaling elastic capabilities to react to market changes & customer demands in real-time. By developing your eCommerce App (whether for a B2C, B2B, or physical store ecosystem) using VTEX, you can increase conversions, grow revenue, reduce costs and risks and reach on a global scale.
HIRE VTEX DEVELOPERS and build a successful digital commerce solution for your customers.
The VTEX platform allows us to
Develop A Unified, fully Comprehensive e-Commerce Solution to offer an intelligent and personalized shopping experience.
Optimize operations by making seller onboarding and management easier and faster
Access the Secure Infrastructure, Scalability, and Affordability of using a SaaS-based cloud platform with its Constant platform update feature for all our business needs.
Streamline operations and marketing activities by integrating them on one portal using Open API and Smart checkout features of VTEX.
Easily expand across the globe by using features such as multi-language, multi-currency, and local payment gateway
Use the AI-powered search to segment your Target Audience, Define Pricing and merchandising to deliver a more personalized customer experience, and grow revenue.
Maintain a very strong and stable platform. It was reported that during the Black Friday sale in 2016, Platforms built on VTEX kept running with stability, with no down periods, and received more than 246,000 orders.
Are there other good eCommerce platforms out there? Sure, but the omnichannel VTEX platform, with its impressive array of product range and features like Omnichannel Fulfillment, inStore Smart POS, and excellent customer support makes it the Go-To platforma for brands across industries. This Global Ecommerce leader VTEX is recognized by Gartner and Forrester.
Why should you migrate your eCommerce to VTEX? Using a VTEX eCommerce platform gives you –
The flexibility of Microservices – that lets you innovate and scale at your own pace and in tandem with your immediate needs. You can use a VTEX developers to use template microservices to offer new features and services to your customers without getting into a costly overhaul of your entire system.
Maximum Development Agility – VTEX's API-based approach allows easy integrations with third-party applications and enables VTEX developer to add customizations at will.
Security and Scalability of Cloud-Native Architecture – VTEX boasts of a no-upgrade, multi-tenant SAAS architecture that is built to nix the worry that comes with seasonal peak demands. The infinitely scalable platform is also uber-secure and reliable.
Low-Code, Front-End-As-A-Service – VTEX Development opens endless possibilities with its low-code, serverless platform. You can hire VTEX Developers to reduce cost and accelerate time-to-revenue and time-to-market using the decoupled front end and back end functionalities of VTEX. In fact, it comes with an app store that has a bevy of templated, easy-to-use applications designed explicitly by the community for the needs of e-tailers.
HIRE VTEX DEVELOPER and SAVE more than 60% of  COST
What's the Future for VTEX?
There is no denying that the eCommerce field is brim-full with established players vying for the mindshare and market-share of eCommerce retailers. VTEX has a legacy in the digital game and has had the time to perfect its product and grow with the market since its launch in 1999 by Mariano Gomide and Geraldo Thomaz in Brazil.
Now with the pandemic fast-forwarding the eCommerce boom, VTEX has seen its revenues growing at a rate of 114% compared to 50% the year before. The company, which processes over $8 billion in gross merchandise volume (GMV) over its platforms, has raised $225 million in new funding, valuing the company at $1.7 billion post-money.
The positive interest of investors and the growth figures of the company can only mean one thing for retailers – VTEX's platform and product are working! So, if you are looking for a battle-tested digital solution for your eCommerce brand, then we recommend you take a good look at VTEX.
To understand all the pros and cons of the platform and to know the VTEX development process, do get in touch with our team at Wildnet Technologies.
About Wildnet Technologies
Wildnet Technologies is a 15-year-old award-winning IT Software Solution Engineering Company with offerings that span the entire spectrum of Cloud, Web, and Mobile App Development, Software Consulting, and Emerging Technologies such as AI, Blockchain, and AR/VR.
Need help to make your eCommerce powerful? Contact us at info@wildnettechnologies.com or use this form to get FREE suggestions.
VTEX Day
VTEX organizes an event named "VTEX Day", the biggest e-commerce and digital e-commerce event in LATAM. Entrepreneurs, resellers, and enterprises of all ecosystems VTEX (national and international) join together to share and increase knowledge, meet new partners, and check what's new is coming in.
You can share or like it:
Need help ! Contact Us