Project Based Engagement
(Fixed Price)
Share your project specifications with us and we will deploy the most pertinent experts to understand your requirements. We will then provide you with a fixed price quote. We will do our utmost to fulfill our commitments to deliver the 'Set Scope' within the stipulated time and budget, maintaining the transparency at all times with minimum risk.
Wildnet specifically follows AGILE/ SCRUM methodology to deliver fixed cost project. In the later stage of the project delivery, if there is any 'change in scope', a rate is charged on the prior agreed fixed hourly cost. Check out our standard steps we follow: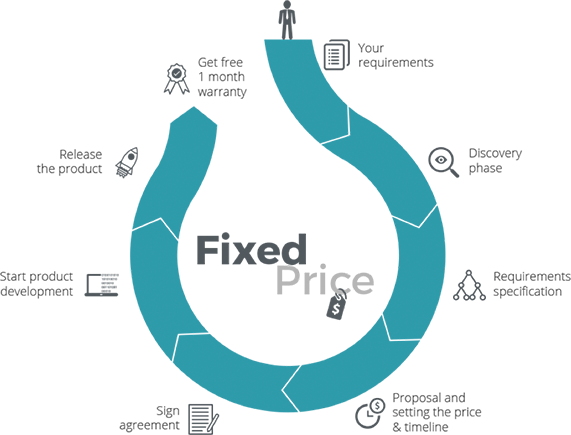 Dedicated Resource Based Engagement/ Time and Material Engagement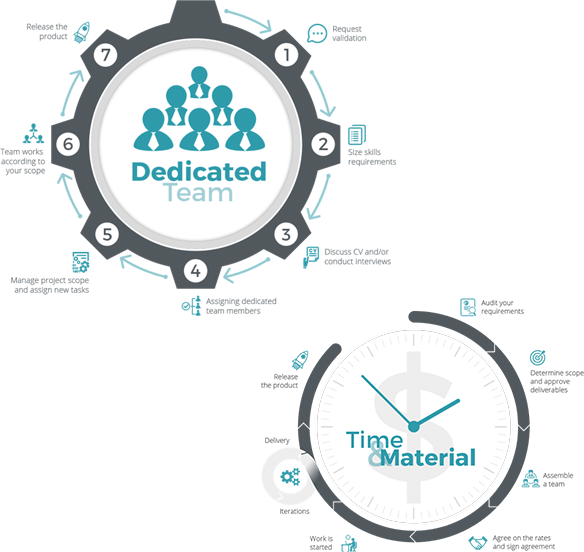 You can create your own team of Skilled dedicated resources to work with you on Total Man Hours basis of your project or you may Hire Dedicated resources of specific technology for specified number of hours / months. Choice is yours! We are flexible and can be adjusted to the varying needs of time & resources.
This model is really economical and beneficial for Startups and Large scale projects which are difficult to scope and need to go through constant iterations or intensive R&D. This engagement will allow you to enjoy flexibility in terms of:
Increase or decrease the team size in a short notice.
Modifying the requirement set depending on the varying market needs.
Developing the project requirements on a dynamic basis
You can adopt this model at any phase of your project.
In case you are looking for Onsite resources or looking for both outsourcing and consulting services in order to deliver a cost-effective result, this model has a great demand.
Benefits of Staff augmentation

Staff Augmentation involves less risk and more resource involvement

You can select required skill set from the pool of resources

Achieving goals by eliminating the constraint of cost and time

Strict adherence to timeline

Utilization of skills