Start Your Own Online Store with Shopify
Author: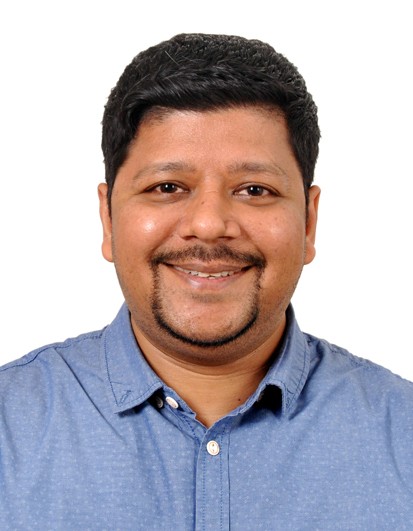 Nitin Agarwal
| on March 22nd, 2019 |
Ecommerce
"Raw Generation" is an online raw juice store in New Jersey. Its owner Jessica Geier had tested various sales platforms exponentially increasing her sales from a few thousand dollars to more than $ 96, 000 a month. Jessica had tried and tested Shopify for expanding her online business of unprocessed juices from raw fruits and vegetables. And she SUCCEEDED!
Shopify boasts $ 100B + selling by nearly 800, 000 businesses spread worldwide with 1M active users. The stats have helped countless business aspirants to set course on their dream of making millions (or billions!) with ZERO investment, "at home"!
Well, the stats might not convince some to handpick Shopify to chase their goals. Hence, following are the features of this Canadian e-commerce Company which make it an exceptionally intriguing platform for the business world and immense scope for Shopify development companies –
Why Shopify?
This extremely popular eCommerce platform allows its users to handle priority tasks while letting it handle the rest. There is much more to it that makes Shopify businesses' first choice –
1. Shopify assists new entrants as well as skilled people by assigning a dedicated expert in successfully setting up and running the home-based businesses.
2. It eliminates all possibilities of experiments, errors, and hassles that often deter people from starting their own venture or migrate from the existing one to a new platform.
3. It provides an easy way to set up a fully functional online store with embedded features to customize store appearance through professional responsive themes, add content, and add products.
4. Get hassle-free shipping services and tax rates for enhanced customer experience.
5. The platform allows change, promotes scalability through optimization tools that collect deluge of insights for growth in your venture.
6. Shopify promises consistency and excellence in user experience.
7. As marketing is one of the most significant aspects of any business, Shopify ensures seamless marketing through embedded SEO capabilities and "zero-dime" tutorials.
8. For people on-the-go, the platform offers Shopify mobile app with capabilities of fulfilment, orders, analytics, and whatnots.
9. Shopify comes with an ability to reflect real-time inventory updates across all channels.
10. You can use Shopify in nearly every country in the world.
11. Get the Shopify app store, one place for thousands of apps to assist the new businesses.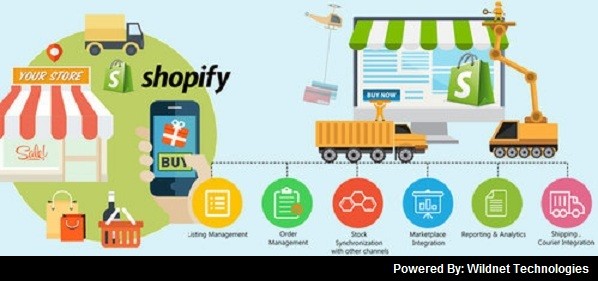 How to use Shopify
Everything that follows will help in successfully creating a new online store on Shopify –
a). Sign Up –At Shopify.com, create an account through sign up. Click ->Start free trial
b). Set Up your store – Customize your e-commerce store, add shipping and payment information, and products to sell.
c). Get your own theme and layout – There are two types of themes on Shopify – Free and Premium.
Free themes offer modifications without making any changes to the code and you are looking at a superb looking store to start your business. However, premium themes offer comparatively more modifications than free themes.
Select the theme and apply it to the store. Shopify allows the user to preview before finalizing. Also changing the theme is also possible if unsatisfied. Store owners also get to customize the existing theme to take charge of the store's basic functionality. The platform offers tons of functionalities ensuring that no two stores look alike.
d). Add products – Adding a product on Shopify store requires the business to add name, pictures, URL and product description. It is important to add all the details to help customers take the best decision about their purchase. Grouping of products is another way to enhance store popularity. It helps customers locate the product without having to browse the entire product list.
e). Adding payment gateways –It is vital for businesses to set up and provide the world's most reliable method to transact payments. This ensures the reliability of customers in e-commerce businesses. Moreover, it is essential to pay heed to the commission as well as product charges, not forgetting attractive offers these payment gateways have for their customers.
f). Use Analytics for tracking success – Just before going live, it is time to use Google Analytics to track down the number of visitors your store is getting.
g). Include taxes – Do charge taxes if needed.
h). Shipping is quintessential – Just as customer satisfaction is prime, Shipping is equally important. Often businesses lose quite many customers only because they have limited shipping options or higher shipping costs. Shopify allows setting shipping charges as per the specifications of your product offering.
i). Last, the Domain –Go live with a domain name. People may buy it from the platform or they will have it automatically in your store. People may also buy a domain from the third party. However, that would be full of hassles as in that case redirecting the DNS becomes a pre-requisite.
Shopify is one of the easiest shopping platforms to set up and use. But, as easy as Shopify is, running an online store takes a lot of time and know-how. If you find yourself short on either of these, Shopify Partners and Experts may be a good way to go.
Get Wildnet to help you with Shopify
Shopify, if used right, offers an incredible business experience for people who are actively looking for ways to sell stuff online. With diverse and robust capabilities of the platform, our Shopify mobile app developers assist in full-fledged selling.
With countless features that the platform boasts, possibilities of success of doing an e-commerce business are quite bright. However, before giving Shopify a try, you will need expert assistance to succeed in your venture. And we are here to redefine the business experience on one of the world's biggest platforms for online businesses.
Why Wildnet …
Firstly, we are a 2006 established tech agency with core experience in developing Shopify or Magento eCommerce websites and mobile application, so we know the ins-and-outs of the actual needs of an e-commerce business owner. We understand that building the store is just the start — once the store is live, you've got to start working more! We keep in mind all the way through the project, building the features like social login, payment gateway integration, delivery tracking, catalogue pages and user experience to drive sales, but not just look nice.
We've also got some of the deepest expertise in the domain. Having worked with 100's of Startups and big Shopify stores, our team of 25 Shopify developers have full capabilities of what a Shopify platform can deliver.
Even for huge e-commerce stores, we always prefer the full-fledged discovery phase before the start of the project and then kick-off on a fixed-scope, fixed-price basis with a concrete quotation at the start. We want to avoid any of the nasty 'surprises' you hear about when someone asks for one small change and the Shopify developers slap them with a fat' fee because 'it was out of scope'.
To know more about Shopify, its capabilities and how you can actually benefit from it or to get a Quick Quotation and Feasibility Test of your idea done, just write to us.
You can share or like it:
Need help ! Contact Us