Role of APIs in Cross Border B2B Payments
Author: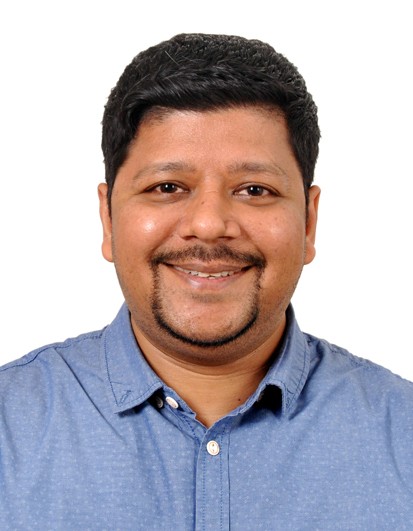 Nitin Agarwal
| on August 2nd, 2019 |
Trending
In the past few years, there has been a tremendous change in how the cross-border payments work and thereby the trade and investment.
Financial institutions to date have relied on their traditional banking approach and entrusted with the way they have been making cross-border B2B payments.
However, now it seems the emerging solutions in the industry are capable of upending FIs fundamentals and are thus poised to become strong alternatives in the next decade.
Governing the international payment (estimated to be $200 bn and distributed evenly between foreign exchange and transaction fees) process is indispensable in the emergence of the global economy.
Firms such as the Amazon, Alibaba, and TransferWise are increasingly making the cross-border market work to meet customer needs.
How APIs play a crucial role in cross-border B2B payments
APIs have the exact potential to bring the vital change in experience from global corporations to private individuals.
Advancements such as the PSD2 that allows an individual to large business consumers to let third parties facilitate financial transactions or the increasing popularity of FinTechsmakes it quite clear that APIs are going to go a long way.
Public domain APIs would play a major role in allowing the third-party applications to connect with bank systems, obtain information on the account and start and track the smart payments.
APIs are essentially the software tools that facilitate the communication between the applications and systems and distribute data. And with Open-APIs (visible externally) in action, the information is accessible to the outside world entailing minimum hassle as they are simple and easy to access.
Here is the significance of these APIs
APIs have an impressive number of benefits have helped them take off in technology and social media industries.
Following benefits have an incredible potential to disrupt banking and payments sector–
Developer-centric and developer-friendly
Filtered and standardized
Web-based programming for development
Offer total access to people from outside the organization's firewall
Allows professionals to benefit from multiple APIs from a number of vendors and add utility to current systems without much difficulty.
The more traditional way of banking was to create and own applications and channels and control them for an individual as well as a corporation to have access to the services.
However, with the open-API and its capabilities, there are third-party development professionals authorized to access the bank systems.
These professionals can create channels and interaction screens to be used by their customers for checking and maintaining transactions in the bank account. This is all done through portals that aren't under the direct control of financial institutions.
What really drives the growth of APIs in FIs
There has been a seismic shift witnessed in the banking approach.
Migrating from traditional banking activities to mandating banks to provide access to accounts, end-customer data, and payment flows are even failing to stop the growing popularity of open APIs for banking.
APIs are being encouraged in cross-border B2B payments and transactions for the following two reasons –
1 The FinTech industry is gaining popularity to the far corners of the globe. The industry aims at delivering its customers top-notch and effective financial services relating to mortgages, payments, and financial dealings for small to medium-sized enterprises.
Speed and comfort of cash management, payments and treasury service is now the top priority.
The demand remains as it is regardless of whether these services are offered by a bank or a third-party.
Banks are keen on leveraging this innovative endeavor for getting and retain customers and corporations both. A step ahead to harness this innovation would entail getting rid of purpose-built solutions and adapting to the assembly of solutions glued by open-APIs.
These API-based solutions are usually SaaS platforms that aim to offer a remarkable user experience at low cost; however, these can be regulated as needed.
2. Real-time information and experiences with ongoing payment infrastructure across the globe are known to contribute to drives the API adoption.
As data exchange takes place in real-time, it is not possible to create batches of transaction files for sharing via FTP site rather following a more holistic approach. 
APIs and Cross-Border Payments
APIs are particularly useful in smart payments that involve dealing with the challenges of transferring the funds smoothly and hassle-free.
Nielsen Holdings Plcdeals with data, information and measurements with operations in more than 100 nations employing more than 40, 000 people all across the globe.
The British firm predicted the cross-border payment to grow to $307 bn in 2018 in contrast to $105 bn seen in 2013.
APIs are expected to play a massive role in facilitating cross-border transactions. One can imagine the extent of their potential through the recent embroil of Mastercard and Visa in the acquisition of Earthport.
There is rife of such instances where firms are in a conflict to lead the API race.
Did you know Chain Inc and Visa have collaborated to develop a solution that would offer financial institutions with streamlined and highly secure B2B payments? This has all been possible due to APIs.
Our expertise in APIs
Financial Institutions and other players in this industry have adjusted significantly to deal with changing cross-border secure B2B payment landscape.
It is the power of APIs that companies are making themselves flexible to reshape their strategies as the current ecosystem demands.
Wildnet Technologies is an award-winning organization working in API for years now. The organization has managed to deliver some best-in-class API development services to companies across the globe.
With cross-border and B2B payments backed by APIs gaining popularity as secure and able to deliver seamless API-based cross-border payment experience, our services are known to offer services as our client company is looking for.
Do you want to know more about our API services? Write to us.   
You can share or like it:
Need help ! Contact Us