Is your choice of Testing Tools apt for demands?
Author: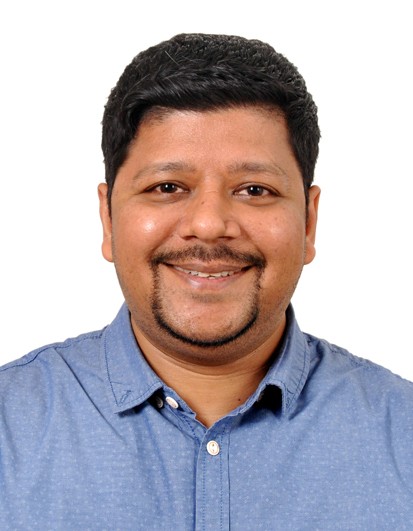 Nitin Agarwal
| on August 7th, 2019 |
Testing
Software development has tremendously changed and is a lot different than it used to be years ago. Testing is one of the most crucial phases of SDLC and cannot be ignored.
Development is not only demanding and more specific when it comes to offering a seamless user experience, it sure does manage to deliver its users just what they're expecting.
However, during this phase professionals may have to build a product in such a way that it works just as fine on one platform as it does on another.
In the course of the build, there is a phase that comes when "purpose-built-product" needs scrutiny and rectification of errors (if found!) – Testing that is!
One of the most vexing instances could be a change in user requirements and the very ability to adapt to them. And that is what has led the agile approach to flourish – it essentially predicts and acts proactively to deal with future challenges, whatsoever.
With countless testing tools out there, getting the right one is indeed a tricky situation.
To make the process easier, it is vital to think comprehensively before putting the seal on one testing tool.
Before embarking on the crucial phase of testing your software or application, here are a few must-knows –
1. Get a tool that understands and meet the requirements of a business –  Are you developing an eCommerce website? Well, in that case, it is essential to get your hands on a tool that effectively checks the validity of payments, something that would help your business earn customers' trust.
Selection of the right tool is very important to set up a payment gateway as this functionality will help customers determine the reliability of the eCommerce site they are purchasing from.
This can be exactly said for the other types of software or applications under the development phase as well.
For instance, in order to test a SaaS application, the development, as well as QA professionals, might have to face some unusual challenges.
However, to check an application such as SaaS for errors, and ensuring the correct and expected functionality periodically pertaining to its frequent releases and rising customer demands, the QA team may necessarily have to test the product much before the cycle reaches its end.
Get a quick consultation call from our Testing expert
2. Checking a product for its performance is an essence of its success –  There need not be a negative event occurring to let the development company know the error they have made. It should be spotted and rectified at the time when QAs test it for its performance.
Do you feel that app performance is limited to one part of the product? Well, any product is considered as a coherent whole rather than segmented which is quite necessary to make it all work.
Are you thinking of making your product or an app more efficient by adding a number of capabilities to it? Yes? Then, QAs will have a good chance to contribute more of their expertise in the near future to make the application more powerful and aesthetic.
Get a quick consultation from our Testing expert
3. Customer experience comes into play as soon as the product is ready for launch – Brands often promise to deliver consistency in the user experience and that is exactly where they can retain the old customers and earn the new ones. 
While in its operation, your product users may tell a lot about what they had been expecting in terms of features and performance.
But, it is vitally important for the testing team to keep up with the process, envision the needs of customers and their usage pattern to introduce ameliorations.
4. Do realize exactly where the need for automation testing arises – That's very important! Interoperability between the modules and subsequent switching often creates performance pressure, before and after the changes. Whereas unit logic is not much of a problem. 
Automation of Integration tests improve the possibilities of spotting errors and problems if any, much before the product is ready for deployment. This is because test automation tools usually inspect areas where there is a high probability of error occurrence.
And this is just exactly how good software development companies are able to quickly respond to the ever-changing customer requirements.
Meet our Automation Testing team
5. The most important of all you need is to follow an agile approach – Putting it in simple terms – Agility is crucial to allow professionals in testing, development, and design come to one platform and execute the strategy.
These teams may loose on a lot of useful information and misinterpret only to cause failure risks in later stages of the project.
Real-time tracking requires teams to be equipped with a testing tool that works extremely well with their current platform for hassle-free operation on test cases.
The software industry is making strides and software testing companies must keep abreast of this pace and the rate of growth.
QA professionals can make a significant improvement in their expertise by encouraging the use of test automation tools i.e. being agile to proactively prep and respond to customer expectations.
Consult with our Business analyst NOW!!!
Wildnet Technologies for your Testing needs
Testing tools have proliferated just as technologies and platforms for the development has. Challenges of any product development are to a certain extent associated with the testing phase.
Wildnet Technologies has made a tremendous contribution to top-notch development and automation testing for almost a decade now. In the course of time, it is proud to speak about its clientele and the strategies it has adopted to address a complex situation in testing.
Taking into aspect every bit of the product that is being developed, we recommend and use the aptest testing tools.
Our aim is – every last problem is discerned and precluded before it even reaches your customers.
Is your project is at a standstill due to rising testing concerns? We've got to talk. Contact us or Write to us at marketing @ wildnettechnologies.com
You can share or like it:
Need help ! Contact Us