Wildnet Technologies is announced as a Top Hybrid App Development Company!
Author: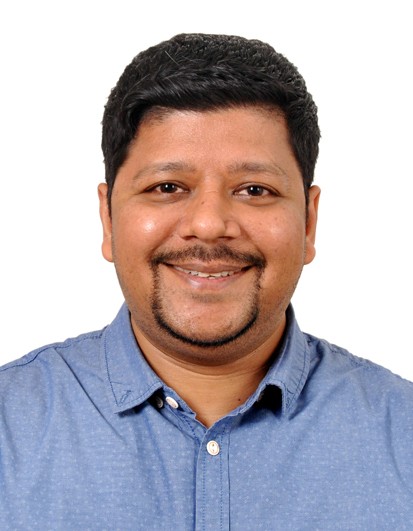 Nitin Agarwal
| on October 23rd, 2019 |
General
Topdevelopers.co in a press release declared Wildnet Technologies as one of the finest Hybrid App Developers across the globe.
Talking about things from the businesses perspective, an app which can be deployed on both, Apple's App Store and the Google's Play Store, is more beneficial. This is where a hybrid app comes in with the technically feasible solution where you need to write the code only once, reducing the time to market as well as the costs involved in app development.
Developing quality hybrid apps requires an experienced and proficient team. We are one of the pioneers in hybrid app development. Expert developers will show a laser-sharp focus on delivering quality apps that perform smoothly on multiple platforms. These are the qualities which helped Wildnet in getting our name featured on this coveted List of top hybrid app developers by TopDevelopers.co.
Wildnet Technologies began its journey as a digital marketing agency in 2006. Within 2 years of time, they expanded the business and started offering a wide range of IT services which include services like Web Design & Development, UI/UX designing, Software Testing, Mobile Application Development, Web Application Development, working on emerging technologies like AI, Blockchain, AR and Testing Services.
Wildnet's team comprises of 300+ experienced professionals, expert Mobile Application Developers, Web App developers, Expert Designers, Cloud Computing team, .net app developers and Salesforce CRM experts which have helped Wildnet Technologies Pvt. Ltd. in achieving the heights it has achieved in the industry.
With the help of such a talented workforce, Wildnet has completed 650+ projects across 19 countries. Apart from the tech, we have a dedicated team of 100+ people who look after our Digital marketing and Pay per click adword services.
Having worked with Global clients from Health and Fitness to Travel, Education to E-commerce, Manufacturing, Real estate to Finance and Banking to Hospitality and Media, we have gained invaluable domain knowledge. This knowledge turns out to be a competitive advantage when we serve clients from similar industries.
We have worked with brands like Reliance, Adani, HCL, Hitachi, Eureka Forbes, and Amway to name a few. To gain insight into our work we request you to visit our portfolio.
For any business, it is essential that it maintains a balanced service quality, Industry and Client focus, a fact which is well-represented in the profile of Wildnet Technologies on TopDevelopers.co.
Who are TopDevelopers?
TopDevelopers.co is a popular directory and review platform for IT service providers. They take a neutral approach in analyzing the companies. The team of analysts at TopDevelopers.co vets the companies through stringent parameters which ensure that only the most competitive firms, businesses, enterprises, and entrepreneurs are filtered through their process. This helps the service seekers in getting a ready to use a pool of companies from which we can choose the appropriate firm according to their need.
You can share or like it:
Need help ! Contact Us