How a Mobile App can help you grow your business?
Author: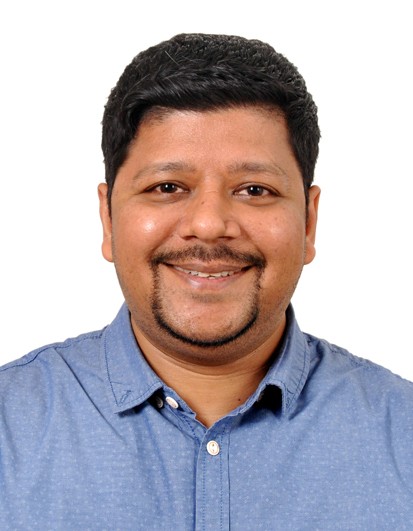 Nitin Agarwal
| on February 5th, 2019 |
Trending
Did you know?
A consumer prefers spending more than 90% of media time on mobile apps.
According to Salesforce, more than 70% of companies around the globe utilize mobile marketing into their marketing plan.
Nearly 70% of businesses follow mobile marketing approach for the full-fledged establishment.
Now there is a deluge of stats where the mobile approach is just right for the growth of businesses!
How a MOBILE application can help you grow your business? 
The line between mobile and web is blurring more than ever! Through mobile as a medium, businesses stand strong chances of connecting and remaining close with their customers. Availability of user information from mobile apps gives business owners a landscape of possibilities. When 70% of media time of a user is spent on mobile, mobile apps indeed would gain traction. But, let's see how a mobile app plays a prominent role in business growth –
1. It's all about delivering a world-class customer experience 

– 
 Just as your product offering, every business calls for impeccable customer experience. No matter how good the product you sell is, but catering to every single customer coming your way is more than important.
Owlet, a sensor-built smart sock, monitors and collects infant's oxygen, heart rate and sleep cycle in real-time throughout the night. This data is then transferred to baby care app at minimal charges. Owlet is efficient in notifying parents if levels are deranged with exceptional flexibility and freedom of using the app. Hundreds of parents reported that the app has been very helpful for ultimate baby care thus inviting many more to try the app. An Innovative app and a Powerful product were successful in delivering the finest customer experience.
2. Just when you know marketing is quintessential

– 
Did you know that Google Play Store has nearly 8 Million apps? Undoubtedly, building and deploying an app is easy rather its visibility. Increasing your product visibility would require marketing and introducing it to the world through Twitter, Facebook, etc. If you are yet to attach your app with this awesome social platform, you are losing a lot of customers.
It is quite evident that apps have actually impacted our day-to-day lives with much greater impact on how people take businesses. Therefore, Marketing is what makes mobile apps bring these people much closer to your business.
3. It is how the brand stands out

– 
Nearly 52% branded app users are likely to purchase that brand's product offerings. One of the most pronounced benefits of a mobile app is its capability to boost a brand. And this is how a brand is able to earn loyal customers. Starbucks has done exactly this! Through its app, the brand offers the convenience of ordering and cutting down the wait time at the store. Furthermore, the app users earn stars which convert to meals and beverages. Now that is how you make a brand tap into app-consuming users by valuing them over their profits.
4. Connecting with busy people out there

– 
The world is busy! It will not pay heed to your business unless you are easily seen. However, people have access to smartphones and if your business boasts a mobile app then you have a good shot to connect with them. Menus of McDonalds and Pizza Hut are browsed from the gym to work. It is about being available at any time, any place. 
Make sure that your products are made available to people when they need it, without actually having to go and get it.
Conclusion
It is not only the mobile app that can help you expand your business, However, it is also crucial considering how important it is for people to know about your product offerings. Not every Software Development organization can develop an app that has all the characteristics of a good app. Appointing the best-in-class mobile app developer can make your business stand out.
At WILDNET…
Wildnet Technologies is an Innovative, Creative, Custom Enterprise Mobile Application Development company offering its best-in-class services across the globe. We have experts for Native and Cross-platform Android and iOS application development with experience in providing comprehensive mobility solutions for big and small enterprises. With just the right skill set and industry in and out, our team is proficient in addressing the most complex business issues.
You can share or like it:
Need help ! Contact Us