MEAN Stack Development for dynamic websites and web applications
Author: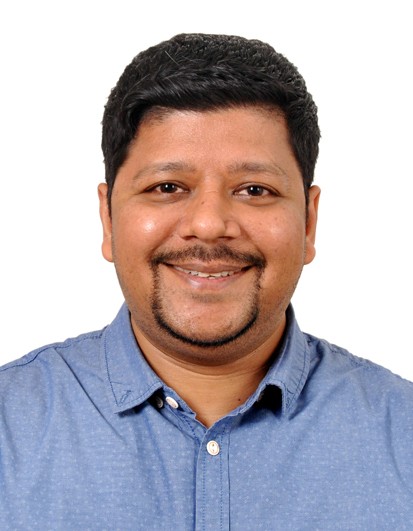 Nitin Agarwal
| on April 18th, 2019 |
Web
"MEAN Stack" is popular! And there is no doubt about it.
As for the MEAN stack development companies, there is a sea of opportunities in producing high-quality, scalable web applications, websites, and mobile applications.
But what exactly had led the very technology become so popular?
US-based Aberdeen Group reveals quite interesting statistics on the importance of website performance.
Audience visiting your website expects it to load in a matter of second. Any further delay and the customer will not hesitate to abandon it. For example, millennia's prefer the seamless experience of navigating a website.
Such is the reality that businesses are doing everything to deliver a website witnessing minimal customer abandonment. Ample stats on the website performance call for measures and strategies to build the top quality product with maximum customer retention.
Did you know that Pinterest ameliorated its website performance reducing its wait times by as much as 40%? This effort had resulted in 1.5%increase in traffic and sign-ups.
In its research, BBC had found a significant impact on their website's users when it was loading with a delay of 1 second. This world popular website had lost no less than 10% of the additional audience.
When it comes to delivering top-notch performance in web applications and websites MEAN comes into action.
Furthermore, everything from here that follows is a perfect reason to allow MEAN to develop your web application or mobile application or the next web project.
Walkthrough on MEAN Stack
Setting it straight:  MEAN offers SIMPLICITY and COMFORT in the development of dynamic Web applications and websites.
MEAN is a full stack of open-source JavaScript components that together, offer an end-to-end framework for building dynamic web applications; starting from the user interface till database. The MEAN stack is made up of and an acronym of Mongo DB, Express JS, Angular JS, and Node.JS.
Mongo DB –Document-oriented database to add agility and scalability
Express JS – Module Framework for constructing server-side applications
Angular JS –Structural framework for dynamic applications, both mobile and web
Node JS –Run-time environment for real-time apps having push-based architecture. Node JS is perfect for event-driven and non-blocking natured servers.
Each of these technologies individually is setting milestones.
World's famous brands such as YouTube, Netflix, Forbes etc are using Angular JS.
NASA, PayPal, eBay, Uber, etc are relying on Node.js.
Accenture, Fox Sports, IBM, DentiSphere, etc use Express JS.
From Chicago Government to SEGA and Coinbase to Facebook, MongoDB has an impressive list of the client base. 
Each of these Java-Script Technologies is open-source. MEAN is an exceptionally competitive framework for projects in web apps. Also, the MEAN approach has earned colossal popularity because it is "FREE" of cost.
MEAN stack application development entails flexibility, scalability, speed, and organized strategic approach. 
The Mean stack is intended to offer simple and fun point for cloud-native full-stack javascript applications.
Not just that, some more reasons to choose MEAN Stack
One language for every technology – That's the best part of using MEAN for your project venture. One Language i.e. JavaScript is the foundation for all the four technologies used in the stack.
Before MEAN, web application developers had to choose a different server, front—end, and database programming languages such as MySQL, PHP, etc.
With the advent of MEAN, web application development went over a complete makeover as JavaScript efficiently handled database configuration, front end, as well as the server-side. MEAN Stack development companies will only have to look for an efficient JS developer.
Implementation a piece-of-cake – MEAN comes with the most notable advantage – JavaScript. As the development occurs in [ONE] language for all technologies, it becomes fairly easy to code for all frameworks and platforms of the stack. The all-things-JavaScript simplicity and ease of programming cause minimum errors.
User-friendly – Another reason for businesses to choose MEAN stack development services for their next bigger and better web or mobile application. MEAN features Angular JS, a front-end technology that is known to offer exceptional user experience and user interface in its product offerings.
ISOMORPHIC nature of codes –MEAN displays one of the most pronounced aspects of its being and popularity. Write a native code and use it in the other frameworks to get expected results.
Development takes comparatively less time –As JavaScript is one and the only language MEAN utilizes, development and deployment of any application complete in less time compared to any other given framework or technology.
Choose MEAN for Real-time Applications –JS is an integral part of MEAN stack. It has loads of advantages, most important of which is enabling the real-time feature to your product. It uses push technology for its users. Both the client and the server can either start communication or exchange the data.
Suits your budget –A point where businesses need no re-thinking. ChooseMEAN stack development for massive savings as no need to re-write code, no license-fee, no specialization required, or any encompassing complexities.
And here is the takeaway
MEAN stack development companies have a lot to offer to their clients. Frameworks and technologies of MEAN and their benefits make it one of the most powerful technologies of today. However, expert professionals play a significant role in deploying an application or a website that proves to be propitious over time. Thus, it is quite important for businesses looking to get that perfect application to research well before finalizing the company that will offer their development services.
You can share or like it:
Need help ! Contact Us