Robotic Process Automation – Automate Business Process
Author: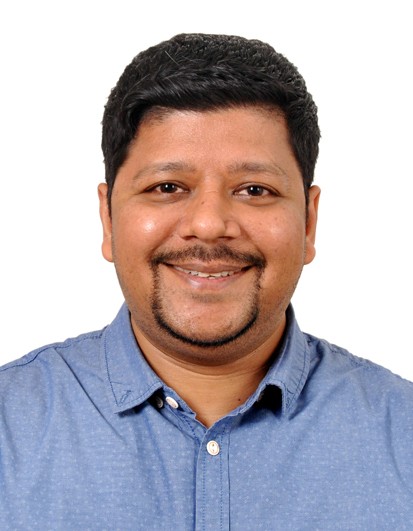 Nitin Agarwal
| on April 15th, 2019 |
Trending
Robotic Process Automation is becoming important automation driving Digital Transformation and the Future of Work.
RPA is the process of employing specialized computer applications, known as Software Robots, to automate and standardize repeatable business processes, to provide virtual assistance and save time & workload.
Robotic Process Automation – Introduction
RPA, an acronym of Robotic Process Automation, is a concept that has emerged from Business Process Automation.
RPA enables business professionals to implement software bots to automate repetitive, routine work between multiple systems. These "bots" work directly across application user interfaces, mimicking the actions a user including signing in and out of apps, copy-pasting data, opening emails and attachments, and filling out forms.
RPA uses Artificial Intelligence and Software Robots as its elements. Tools used in the RPA component are very much similar to GUI testing tools and are used in interaction automation with Graphical User Interface. The user performs a number of demonstration tasks.
The beauty of robotic process automation technology is that even non-technical employees will have the tools available to use their own software robots to solve their automation challenges.
We may think of RPA being used in processes utilized by multiple people in a firm, RPA can be applied as a personal productivity tool as well. Employees will be able to identify many opportunities in their daily work where a personal bot assistant can help.
Benefits of Robotic Process Automation
Deloitte had conducted a study on the potential of Robotic Process Automation. The study gave quite intriguing statistics proving the credence in RPA's innovation endeavour –
Accuracy – Nearly 57% of companies that Deloitte had studied were striving to increase the quality of business process; using innovation as a cornerstone. Here, the aim is to minimize human intervention, increase consistency when end-to-end processes are entirely being handled by Robots.
Cost Savings – More than 43% of companies gave their credence to innovative business processes in a significant reduction in delivery cost. Did you know that in the US a robot costs only 10%-20% the cost that is used to hire an employee onshore on a full-time basis?
Efficiency improvement – With an exceptional tolerance for 24x7x365 functionality with no impact on the performance in handling mundane tasks (whose quality is often compromised by human workforce), robots take the lead. They are also known for the better management of issues such as throughput consistency and cycle times along with reduced attrition.
Timeline optimization – Robots take only a number of weeks to deploy in the field – and after they are deployed, assigning a new process is usually easier. Reduced speed in deployment and functionality is where RPA has a winning factor.
Security – To ensure the organization is in safe hands, it is imperative to implement the idea of robot user identification.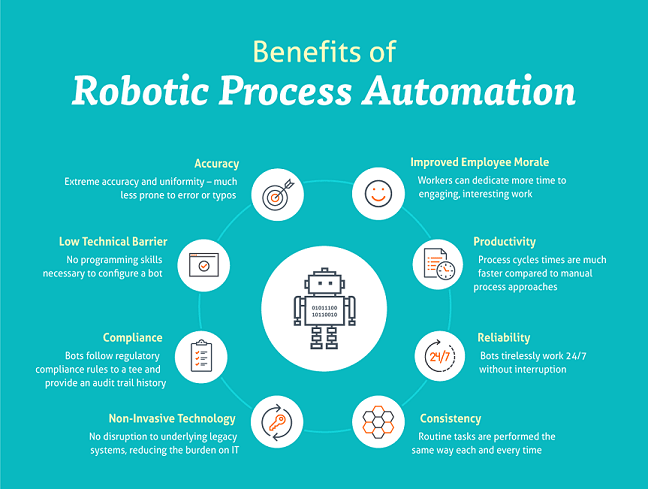 Case Study
Infosys's client faces the challenge of efficiency
A client of Infosys offers its topnotch services in information technology, business consulting, and outsourcing to nearly 1000 clients worldwide. As the client had its reach in farthest corners of the globe, it has employed a workforce in more than 50 nations. The organization's Human Resource Outsourcing department is responsible for handling responsibilities that demanded intensive efforts and workforce satisfaction.
Infosys experienced that client's HR department was to deal with the efficient and quick handling of an overwhelming number of transactions. There was an alarming need for transaction handling, keeping time constraint in strict consideration without compromising with compliance requirements and quality.
Solution
Infosys had designed a Robotic Process Automation bot with capabilities to automatically validate multiple backend systems' data to calculate allowance. This had resulted in a significant reduction of 65% in the number of human efforts along with a major reduction in AHT (Average Handling Time).
Automation of creating offer letters with expected accuracy through RPA had resulted in a 90% reduction in processing time without any compromises being made with compliance regulations.
Automation of client training program had resulted in substantial savings on manual efforts. Furthermore, this process had zero errors. The mass mailer system automation led to a 75% decrease in manual tasks.
Automation in background verification check not only saved manual intervention to 85%, but it had also caused the average processing time with no compliance faults to reduce to 35%.
In the wake of the growing workforce of the client, the payroll process of employees was an exhaustive task. Automation through RPA had resulted in a 95% increase in the speed of processing, where the process has to be in accordance with compliance.
Some of the core processes where RPA can bring imperative value to the businesses include:
Payroll processing
New recruitment and on-boarding
Accounts receivable and accounts payable
Invoice processing
Inventory management
Manufacturing
Report creating and Validation
Data migration
Vendor on-boarding
Customer notification
Chat and Voice Responses
Employee information management
Software Testing
Marketing Activities
RPA Start-up Approach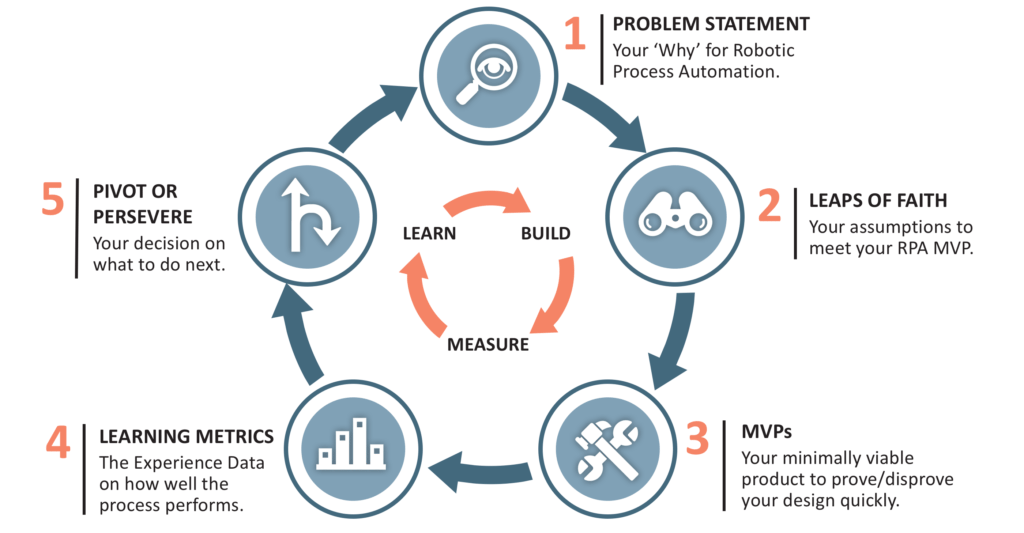 The advantages of Robotic Process Automation mentioned above have continued to become a strong foundation for global enterprises. However, before any enterprise switches to RPA, it is crucial to understand, identify and govern repeatable processes. Governance is essential to pinpoint minutest errors that can penetrate into the entire system through automation. Till the time, users are able to identify such errors there is a strong possibility for massive business losses.
At Wildnet…
Wildnet Technologies have a strong team of RPA experts to help businesses witness a boom in their annual revenue. With their experience, the organization has assisted companies from across the globe automate their vital business processes like Invoice generation & processing, Data management, Payroll management, Ticket management applications.
These companies have now successfully switched to RPA and are now a part of the process that is not only more efficient and scalable but has been quite a notable example of agility and accuracy.
In case you are looking for a consultant to develop your application based on emerging technologies like BI, AR/VR, Blockchain, BPM or more. Just write to us.
You can share or like it:
Need help ! Contact Us