Custom Golf Club and League Management Software Development
Author: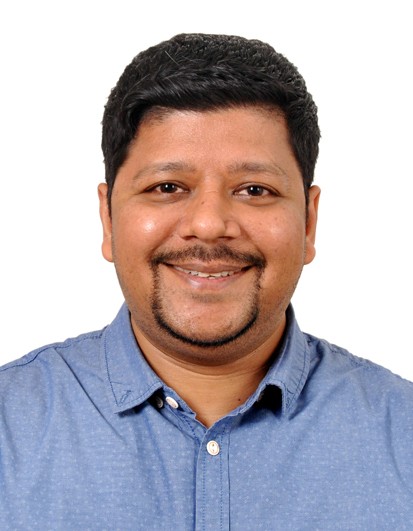 Nitin Agarwal
| on March 18th, 2019 |
Custom Software
Golf for decades has been symbolizing class and culture.
It's this very class and culture that has flourished Golf into a full-fledged industry generating crazy revenue through Golf Course infrastructure. The revenue only contributes towards new developments in the game and the way it evolves through ages.
However, in the last few years, there has been a tremendous demand for effective management of the Golf Course. The increasing need to ameliorate the game calls for industrialists and Golf Course Managers to do ecosystem-level thinking.
Furthermore, with the industry standard game of Golf, the management needs a way out to intelligence, unsurpassable services, and impressive scalability.
The deluge of data has no worth if it isn't strategized and put to use for managing tee time, online booking, pricing, marketing etc. That's where Business Intelligence comes in!
Every Golf Course finds its foundation on unsurpassable, high-level services to its clients through consistency and contentment. A step towards best-in-class services!
There is no doubt about the club's growth when it effectively scales its amenities and service offerings while managing customers' needs. It is all about scalability!
Capabilities of Golf Club and League Management Software
Golf retail market is huge. With increasing customers, their satisfaction and measures for improvement in prioritizing course tasks at hand becomes significant. As the game has been the cornerstone to the industry functioning, there is a need of a Golf Club and League Management Software that offers –
Full-service implementation
Excellent customer support
Effective training
Following characteristics of Golf Club and League Management Software allow the enjoyable, world-class experience to make users fall in love with their course –
It's Mobile and knows its users well -One of the most important features of this software is that it is portable i.e. it boasts mobile-friendly tools. Users can use it anywhere, anytime. Also, it should take the user to the next step even if the user is unaware of it.
Ability of self-improvement – The software works best when it is scalable. It should offer a scope of future enhancements that empowers the software, as well as the course, cater to the user needs effectively.
Easy to use–Golf course software is successful if it is easy to use with features understandable to its end-users even without getting apt training.
Attractive to look –Custom Golf Club and League Management Software should be designed to look attractive and user-friendly. 

Features ahead of the capabilities of Golf Club and League Management Software –
Any good Golf Club and League Management Software is equipped with the following features –
Amenities at the course – Amenities available to customers are as important as the customers themselves. Such solutions mainly deal with splitting checks, numerous menu items, discount offers, inventory updates, seating arrangement, organizing orders, and recipe builds.
Payment processing – It must have capabilities to integrate the payment solution, cost-cutting strategies, audits, and cutting-edge merchant services.
Event management at its best– Managing events such as leagues, tournaments, and many more by leveraging an integrated solution.
Accounting capabilities– A robust accounting solutions must be available in the Golf Club Management Software such as reporting, remotely accessing the system, zero entry redundancy, industry-specific private, semi, or public accounting solutions.
Easy and quick Reservation –Tee sheet management in real-time is one of the most intriguing features of Golf Club Management Software. From dining and event bookings to tennis and tee time reservations, this extremely robust system must be capable of everything.
Tee Time Management–Tee time management includes price management, customization of e-mails, issuing vouchers in case of bad weathers, operation control, etc.
Marketing – A must-have feature of Golf Club and League Management Software is marketing. The marketing activity includes credit books, contacts, surveys, e-mail campaigns, and ensuring that the staff is well aware of their responsibilities. 
Wildnet  Technologies to make your Golf Course running at its full throttle
And that is what we are here for! In the past decade, the organization has managed to bag some exciting and challenging software projects in Golf Management. We have been successfully assisting the sports industry to run with our superb development offering. We have vast experience in the field of Golf Course Custom Software Solutions Development such as
Golf Course Management Services
Golf Club Membership, Management Software
Golf POS Mobile application
Golf Course Mobile application Tech Programming
Golf Club Time Management, Calendaring & Automatic Scheduling Solution
Fitness club Management Tools
Intelligent Motion Analysis & Assessment Tools with AR
Golf Course Analytics, Golf League Tracker
Golf Course Team Management Software
Reporting and Performance Evaluation System
Score Card Management
Training and E-learning
League Document Management Software and many more…
Not only the software has helped the Client's staff perform impressively but it has also redefined user experience with success in scoring a significant number of new users.
Our software developers are keen on meeting you and understanding your requirement.  Just fill the form and we will get back to you quickly!!
You can share or like it:
Need help ! Contact Us