Logistics and Transport Management Software Features
Author: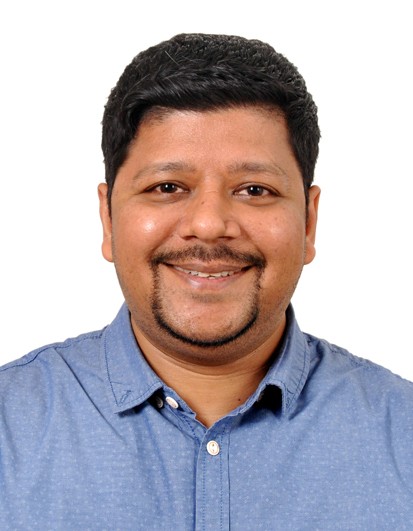 Nitin Agarwal
| on August 12th, 2019 |
Custom Software
Talk about Logistics and Transport Management and we know Global marketplace is a lot crowded.
Countries such as Russia, South Africa, and Turkey are currently bridging Asia and Europe and even opening the corridors for Africa – Countries are set to make big profits by capitalizing their geography.
A massive re-charting of the global supply chain will greatly impact the trade volumes to focus on the emerging marketplace.
Did you know the most flourishing sector of Transportation & Logistics (T&L) is CEP, an acronym of Courier, Express and Parcel in countries featuring emerging markets tends to greatly impact on changes in consumer needs and demographics?
Logistics and Supply Chain Industry is equally gaining popularity. From aircraft to trucks and ships to trains, bulk producers big and small, are using them all for moving consumer goods.
With this said, it is now that all industry verticals are keen on developing a Logistics and Transport management software for the most efficient and controlled operations of global giants and startups.
Moreover, T&L companies often attract customers with low-cost services but they need to add greater leeway in their offerings to stand firm in this extremely competitive market.
In the later part, I have shared some of the important features, one should keep in mind before creating a successful and efficient Transport management software solution for their Business.
Stats and Benefits of Logistics and Transport Management Software
There is a deluge of stats delineating the growing popularity of T&L. Transportation Systems form an integral part of ERP and has a noteworthy role in the supply chain process for procurement and shipping activities.
Researchers anticipate the system is likely to soar to $30 bn in the next 6 years. Statista's freight revenue a couple of years ago has been fascinating. FedEx Corporation has topped the charts, US $57, 198 million precisely.
Building, deployment and maintenance of Logistics and Transport Management software have been a daunting task initially. However, with the advent of new technologies and application capabilities, the process has simplified to a considerable degree, befitting them for small businesses as well.
Technologies such as the Internet of Things, Artificial Intelligence and Big Data Analytics have led to a consequential rise in the demand of these software systems.
Professionals at popular software development companies insist on creating customized software to cater to basic shipping requirements as well as complex transport networks. This may put their expertise to test but that is how they have an opportunity to perfect it.
Small organizations to big enterprises can reap the following utilitarian benefits of the Logistics and Transport management software as soon as it is deployed –
Improving customer experience through best-in-class servicing through expert analysis of data, precision in noting discrepancies, creating dynamic reports, and rectifying in no time to avoid aftermath.
Reduction in expenses to transport material – As the system through IoT and Big Data capabilities can devise a strategy through insights to reduce the time and the cost of transporting material from one place to another.
Transparency in Logistics as all the shipment information is contained in a single software with real-time access authorize to employees worthy of this information.
Improve shipment efficiency
Automation of certain processes, usually of low priority and able to be handled by systems rather than employing a workforce. Instead, we can assign our people with more important tasks.
Get details from an Expert Consultant, just write "T and L" in the message box.
Features and Functionalities of a Logistics and Transport Management Software
The all-embracing Logistics and Transport Management Software ensure end-to-end logistics by the following features –
Information coalesced on your dashboard – That is one place to contain all the critical information associated with the supply chain business. From current active orders and pending ones to monthly, weekly and daily earning is an intelligent way to glance at statistics vital for business expansion and enhanced service delivery.
State your needs – Customize your software with the features like toll collection, map and GPS integrated with geo-fencing, secured cloud storage for proof of delivery, mobile scanner and electronic verification system, and many more.
Real-time check on the inventory – A real-time access to inventory with rights to control it and various supply chain measures – stock on order, latest inventory trends, and on-demand performance of the supplier to name a few.
Automation is the key to faster and efficient services – True! From traditional, paper-based operations to migrate to automated, better control and scalable process of buying is another noteworthy offering of the program. Automated systems can process orders and shipments, warehouse management, accounting, etcetera.
Artificial Intelligence to facilitate transportation – Get information on incident management, vehicle dealers, and taxi and public transportation through AI. Chatbots are another capability of AI and maybe support-based, service-based, and to assist employees.
Get your hands on advanced order fulfilment and inventory for distributors – Save your time and efforts for higher priority tasks. Get a highly organized and zero-hassle system for converting potential buyers to revenue-generating assets in a short period of time.
Get your own enterprise mobility – Most importantly, Best Logistics and Transport management software development companies create the functionality to integrate network apps, payment gateways, CRM image recognition, HR, smart cards, accounting, etc and enable information tracking on Mobile Applications.
Get a call from an Expert Consultant, just write "T and L" in the message box.
Get your software customized with Wildnet Technologies
Wildnet is proud to have successfully created and deployed a range of Logistics and Transport management software. Solutions are embedded with an aesthetic UI/UX and aforementioned features including the ones client companies specifically ask for.
The software is beneficial for not just the customers but remarkably contributes to finding clients, direct business management, and facilitate seamless company functioning.
We develop features that would fulfil your business needs and have mammoth importance in leading Logistics and Transportation companies.
Wildnet Technologies is known for its impressive turnaround times and higher ROIs of the developed solutions. We have a proficient team of programmers who have managed to deliver highly innovative, robust and scalable software in multiple domains.
Wanna develop a Mobile application or a custom software for your business or Willing to know more about our offerings in Logistics and Transport Management software? Write to us.
You can share or like it:
Need help ! Contact Us