Develop Custom Real Estate Management Software
Author: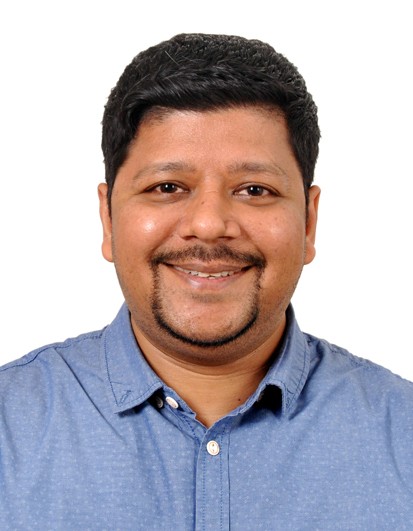 Nitin Agarwal
| on July 17th, 2019 |
Custom Software
A couple of years ago the global industry of Real estate management software was estimated to be US $8.98 bn which top leaders now anticipate it to reach the US $12.89 bn in the next 6 years.
It has been nearly a decade that investors have significantly changed the professional landscape for increased liquidity, attractive returns and reduced return rates. Real Estate is changing, rapidly!
Investors are allocating massive amounts of capital in this sector and adopting all methods in meeting customer preferences such as efficient customer support and sophisticated lifestyle.
To keep things in perspective, it is indispensable to introduce and develop custom real estate management software that
Offers real-time information access
Has an effective communication channel
Offers top information security
Allows quick inspection of the property
Easy management
Prepared for backup
Technologically advanced for predictive analysis
The aim of this software is to offer convenient management of customer data for maximum revenue. Before selecting functionality, one must analyze spendings and decide the budget and major needs in detail.
However, we cannot overlook the following Features that will add high value to your Real estate management software solution –
Virtual tour for better, quick decision making – The advanced custom real estate management software featuring virtual tour where customers can have a 360-degree view of the residential as well as commercial property virtually. The tool allows people to have an engaging experience and enables them to take prompt decisions.
CRM loaded with features such as tenant screening, rent collection, lease tracking, customizable rental applications, full accounting ledger,  data analytics etcetera. The tenant owner relationship emphasizes on streamlining financial reporting solutions.
On-demand booking of property – An intelligent feature of cloud-based real estate property management software is on-demand property booking. The software will fully assist the user through much-needed business logic, virtual site tour with floor plan and image gallery. Even the front-end UI should be well cared of.
Payments – One of the crucial functionalities that are needed to streamline the entire real estate ecosystem. It includes rent collection and payment that determines annual profit.
Quick and Easy Platform – The major goal behind any web-based portal for real estate is to offer the best User experience, Quick access, Save the ecosystem and Upgrade real estate functioning by going paperless.
Auction and Reverse Auction – Custom real estate software are developed to arrange live as well as offline auctions. This would entail collaboration of stakeholders, be it an individual, a bank or agents.
Space Management –Good custom real estate management software helps in efficient configuration and utilization of property. Augmented Reality and Virtual Reality are considered the game changers of the real estate industry. These technologies have far more pronounced benefits than anticipated including the informative, visual proposals with excellent attention to details.
Lease management – This particular feature is capable of smartly tracking the lease by keeping a check on financial matters, important dates, and information pertaining to real estates such as work order history, maintenance issues, contractors' tasks, and etcetera.
Usage data and utility bills – This feature allows the managers to collect utility bills. The role of large businesses is to analyze the rate of energy consumption, identify areas where energy and cost can be saved and drive sustainability.
Emerging technologies are put to use – IoT is seeping into Real Estate. With the predictive analysis of properties serving as a value indicator, agents will efficiently communicate this information to interested buyers for authenticity and satisfaction.
One-software-all-solutions – Custom real estate management software like Multiple Listing Service platforms (for agents and brokers) offers features such as applications and lease management, tenant screening, customer portals, owner and tenant's portals, renter portals [for tenants and landowners who provide space on rent for Paying guests, tenants, visitors], Mobile inspection, maintenance requests, reporting, accounting, bulk text messaging, Homeowners' Association Management Software Solutions and mobile applications with great user experience.
Wildnet Technologies for your Custom Real Estate Management Software
Let's be honest! You're keen to invest in impeccable software that meets all your requirements and the above-mentioned features. However, the project you've always aspired for may come to a standstill if it fails to generate leads, offer mortgage services and more.
Real Estate Management is a billion-dollar industry and guarantees its investors stability and financial growth.
Aesthetic real estate management software can bring positive transformations in your business. With a proactive approach and strategy, it is very much possible to communicate your business needs with custom real estate management software development companies.
The next step that follows is aligning the vision with the right technology partner that leads to perfect implementation.
Wildnet has the experience and deep expertise to shape your dreams into reality. We have worked on a number of real estates management software and we are proud to say our efforts are bringing in high-margins.
Do you think your real estate needs custom software? We will get you the aptest technology that would certainly be a turning point in your business.
Let us assist you. Wish to check our work samples or need quick quotation? Just write "Realestate Application" here. 
You can share or like it:
Need help ! Contact Us