Latest DevOps Trends to watch out for
Author: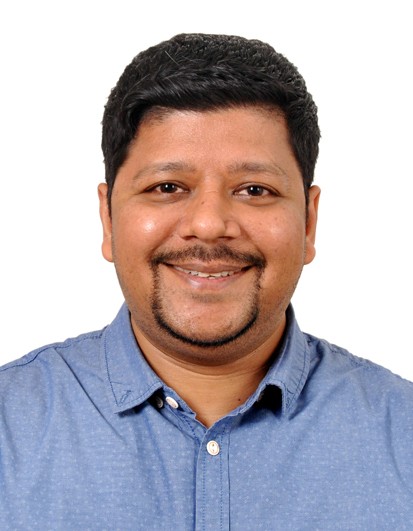 Nitin Agarwal
| on November 19th, 2019 |
Trending
DevOps  – Development and Operations is an enterprise software development term to describe the type of agile relationship between development and IT operations teams. The goal of DevOps is to modify and improve the relationship by advocating better communication and collaboration between these two business units.
Here comes the most important question in mind, Why DevOps?
One must always choose DevOps, especially for the projects where the requirements are big or supple to achieve the following –
Shorter Development Cycles
Cross-skilling and self-improvement.
Good processes across IT and teams, including automation
Fewer failure shots during the Development.
Improved Efficiency
Better Communication platform
Save your time and cost.
Enhanced overall Performance
Increased team flexibility and agility
Happier, more engaged clients
Nowadays, technology is making notable advancement and you can get familiar with all positive features. DevOps comes up with a set of new facets and you can now get better outputs that give you a better experience.
DevOps tools consist of configuration management, test and build systems, application deployment, version control and monitoring tools. Continuous integration, continuous delivery and continuous deployment require different tools. A source code repository is a place where developers check-in and change the code.
Popular DevOps Trends
Here mentioned are the popular DevOps market trends knowing which you can comprehend how to manage the features in your way:
Automation Gets Utmost Importance
DevOps is going to bring the new zero-touch automation and thus you can now automate all the things. Hence, all your works would be done without any worries and it comes up as one of the most advanced facets. The DevOps developers need to get well-familiar with the system ensuring that they handle the works efficiently.
Higher Security
DevOps turns out with higher security and you can now use the features at your ease knowing that you are completely safe. Hence, all the SMEs can use the options that allow you to explore technology in a new way. Once you get high-end security you can feel confident and thus you can now use the specific technology in the right way.
Coming Up with Enterprise Versions
Now, DevOps brings in the enterprise versions and you can now use the features without any worries. It increases productivity and thus you handle your works free from any interruption. You can easily get the enterprise versions and you can now explore the options that help you to comprehend the true importance of DevOps. The enterprise version comes up with excellent security features and you can find it easy to execute the development from any interruption.
Adopting New Architecture
It incorporates new architecture and you can use things exploring all better results. The architecture features a smarter platform that brings in all feasible solutions fulfilling your specifications. The architecture helps you to add new features and you can now get access to exclusive things that give you the confidence to use the new form of DevOps. Usually, the companies use microservices architecture that increases the runtime followed by a faster delivery.
Testers Need to Learn the Code
The testers need to learn the code and it helps them to automate the codes. Hence, it becomes easy to test the codes that enable you to get the results as you need. Automating the scripts play an important role in software development and this feature would dominate the features of DevOps in 2019. Manual testing costs higher and it's thus important to know the codes that help the testers to automate the entire procedure.
Focus Shifts from CI Pipelines to DevOps Assembly Lines
Pipelines show a complete visualization of the app from source control to production. Organizations today are focusing on automating the whole system and you can thus handle the development process successfully. Developers are focusing on learning DevOps Assembly Lines (DAL) and you can now explore new features that help you to comprehend the technology in your way. It's time to understand DAL and you can save time bringing all the things under one roof.
Importance of AI and ML
Artificial Intelligence and Machine Learning come up as the perfect facets of DevOps app. It helps you to handle loads of information and helps in carrying out the tasks flawlessly. The IT staffs now carry out the works efficiently and thus you can comprehend how AI and ML come up with all beneficial results.
They can now learn the patterns anticipating the problems and thus they can suggest feasible solutions. DevOps come up to fuse development and operations and AI and ML make the process easier helping one to divide the two disciplines properly. Hence, these two things feature DevOps in a new way followed by smarter aspects.
Taken as a whole, DevOps bring in the options that help you to come up with customized software. It increases the productivity gains and you can comprehend how it helps you to explore the modern form of technology.
AI and Machine learning technologies help in handling voice chat, video chat, text and images bringing in new options. It gives you the confidence to use DevOps in your way comprehending the feasible solutions that enable you to develop the software and you can figure out what's new in DevOps.
Six Pillars of DevOps Cycle
Here are mentioned the six pillars of the DevOps cycle, which are like:
Collaborative development
Effective business planning
Continuous monitoring
Carrying out an effective testing process
Release and deployment procedure
Customer feedback and optimization
Once you get an idea of all these six features you can implement them properly coming up with all desired results. It's time to understand how the facets work and accordingly you can make the next approach. You can easily use DevOps understanding how the options give you a better software exploring the future of DevOps.
Are you looking for a DevOps Engineer or team to help you with your software product? Please do write to us in the form below, Skype us anytime or you may write to us here.
Read more: Fasten your project delivery with Azure DevOps
Top IoT Trends and Key Predictions for 2019
You can share or like it:
Need help ! Contact Us