Role of IoT in Smart Manufacturing – IIoT
Author: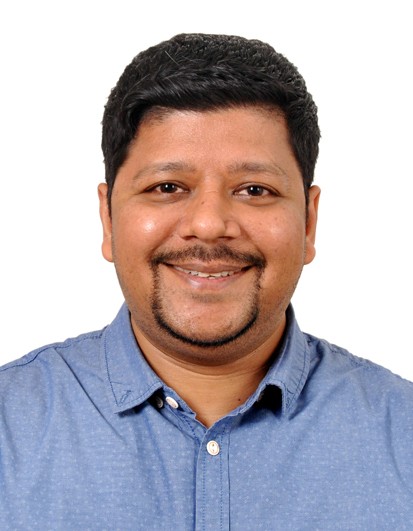 Nitin Agarwal
| on November 19th, 2018 |
IOT
We are in the middle of the 4th industrial revolution also known as the Industrial Internet of Things (IIoT). The IIoT is gaining momentum due to its ability to increase efficiencies and better access to the information required to make critical business decisions.
Companies which embraced the movement have transmuted their businesses and technologies from PC and centralized servers to distributed cloud-based server systems, that bring advanced analytics and business intelligence to where it's needed the most. However, those who have yet to make the transformation, they have many questions around how to take the IIoT from a speculative concept to something more practical.
In my last blog, we discussed 4th generation Smart factory, its components and its role in the manufacturing industry. This blog talks about how IIOT have been used by corporations across the globe in smart manufacturing and multiplying their revenue.
Shimadzu Monitoring its Inefficient Production
Shimadzu Corporation is a public Kabushi Kaisha corporation, a global manufacturer of measuring instruments, precision instruments and equipment for medical purposes. The company was tackling with an SMT production line problem due to difficulty in its identification. Resolving the problem was time-consuming and was the leading cause of inefficiencies and unexpected delays.
VisuaLine and reported benefits at Shimadzu
After a thorough market evaluation, the Japanese company recoursed to FUJITSU's IoT Solution, VisuaLine. It envisages operational status during manufacturing imperative to pinpoint otherwise-hard-to-discover anomalies. It employs log data from the equipment installed for production inside the factory walls. After the implementation and performance monitoring for about 6 months, there was a notable 15 percent increase in productivity. Operation hours had reduced by 320 hours in the last six months. Graphical representation of the production line has ameliorated efficiency in operations (reduction in set-up time).
VisuaLine helped in an intelligent comparison of graphs on a day-to-day basis. It helped users determine process areas facing delays. It was quick and identifying issues was comparatively easier; resolving these issues was even faster.
Why IoT is a key to Smart factory?
IoT encourages seamless connectivity of equipment, systems, and devices involved in an operation. The concept of Smart Manufacturing is majorly driven by the Internet of Things. When it comes to manufacturing, it is often known as the Industrial Internet of Things or IIoT. More than 65% of first-mover manufacturers find IoT essential in gaining a competitive advantage. By 2020, total IoT spending is expected to mount to nearly $70B in Smart Manufacturing. These studies are quite evident that technology is making advancements in the industrial sphere where its applications directly, positively impact revenue. The manufacturing industries where IIoT is expected to make prominent shifts are machinery, automotive, food, and beverage, pharmaceuticals, etc.
The process of manufacturing encompasses different operations, products, processes, components, people, machines, partners, activities, and information systems. The entire supply chain and logistics are massively dependent on decentralized production, a significant decrease in errors, rise in accuracy and maximized throughput by automation of data influx. It is very important if we are to witness a 50% reduction in the product development cost. It is, indeed, a technological breakthrough of Industrial Internet of Things and the critical success factor for a Smart Factory.
Areas in Smart Factory where IIoT is set to make strides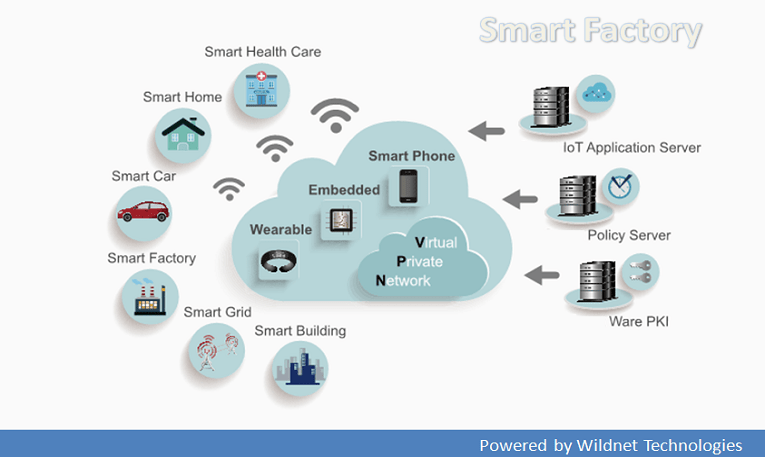 Industrial Internet of Things or IIoT has incredible potential in realizing the capabilities of smart manufacturing. IIoT is pivotal in capturing humongous amounts of data and its utilization to the best of industrial manufacturing processes. Moreover, predictive maintenance to avoid downtimes and automation of operations to massively cut down the cost and time are additional benefits Industrial IoT brings.
Following are the areas where we see how this smart factory component is helping industries refine their process in terms of productivity, investment, time and revenue
1) Conglomerates: General Electric Company, GE is a multinational conglomerate, headquartered in Boston, America. It is an active giant in segments of healthcare, aviation, renewable energy, power, additive manufacturing, digital, lighting, transportation, oil and gas, and venture capital & finance. GE has been one of the first ever industries to show its interest in its "Brilliant Factory".
It has installed nearly 10, 000 sensors at its Durathon plant worth US $170M. These sensors are seamlessly connected with more than 400 factories across the globe. Their sole purpose is to gather thousands of variables from the process every 250 milliseconds. This data is extracted for information; utilizing it to the weather station. Through Wi-Fi connectivity, the staff is notified of deviations or anomalies, if any.
2) Metals and Mining: North Star BlueScope Steel, is a Steel supplier industry, headquartered in Delta, Ohio. Through its offerings, the company promises first-in-class delivery, services, quality, and safety not only to its customers but to its employees as well. NSBS in partnership with IBM has invested in researching on IoT-enabled devices that assess risk on the factory floor. The IoT enabled wearables are installed in wristbands and helmets worn by workers. These programmed wearables carry data to the factory supervisors intended to pinpoint scenarios where workers fail to follow safety measures or are involved in high-risk activities.
3) Automobile: Thermote and Vanhalst Group, is a Belgium-based company that deals with marketing of aerial work platforms, forklift trucks, industrial vehicles, and agricultural tractors. The leading market company has more than 25, 000 customers from around the world. The TVH group is an epitome of IoT's pivotal advantage of Predictive Maintenance.
TVH was determined to confront its biggest problem of the industrial fleet as it could potentially compromise with its reputation and costs. It employed sensors powered by the Internet of Things to envisage any errors or faults before they even occur. In addition to fault detection, these sensors were capable of locating service technicians in close range to the point of fault. They also had the provided maps to assist technicians in following the best route taking minimum time in reaching the malfunctioning location. TVH's endeavor in the Internet of Things has resulted in nearly 30% reduction in maintenance costs along with the significant rise in overall uptime.
According to the statistics of the Liberty Mutual Workplace Safety Index, accidents caused due to jobs cost more than $60B in the US alone. It is imperative for factory managers to take crucial steps such as installing IoT devices in the workplace to minimize such risks.
Learn more about Smart Factory, Evaluation and Components of Smart Factory here
At Wildnet
Wildnet believes with time and technological advancements eradicating such work-related risks can help in utilizing IoT in various industry verticals. Industrial Internet of Things is a subset of IoT that plays a critical role in realizing the manufacturing potential to the maximum. At Wildnet, its team of experts has helped various companies redefine their industry processes through the Internet of Things. If you are facing any similar issues that can hamper the growth of your company and they can be corrected by applying IoT, it is time to Let's discuss!
You can share or like it:
Need help ! Contact Us