Edge Computing in IoT – Impact and Use Cases
Author: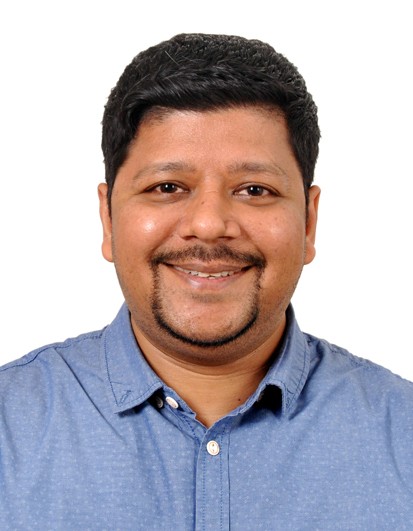 Nitin Agarwal
| on March 28th, 2019 |
IOT
Intelligence must be contained by Connected Devices – Edge Computing and IoT
The exponential increase of devices connected to the Internet, the diversity of the IoT paradigm, and the multiplicity of IoT protocols are all factors arising concerns about IoT sustainability.
A promising solution seems to be Edge Computing, which provides the foundation for managing connected devices in a standardized way.
"Edge Computing is a computing paradigm where information is gathered and processed on network extremes. It is a way to streamline the flow of traffic from IoT devices and provide real-time local data analysis. Edge Application Services reduce the volume of data that must be moved, the ensuing traffic and the distance data must travel hence provides lower latency and reduces transmission costs."
Gartner's statistics have revealed the growing impact of Edge Computing on IOT industry verticals. The fact that companies integrating Edge with their core strategy have doubled in one year span is quite evident that the very paradigm is now on the rise.
Industrialists anticipate the value of Edge in "Hardware" to rise from $ 175B to 215 B in the next six years. Companies are investing colossal income and faith in Edge IoT integration platforms owing to its benefits – reduced latency, intensive bandwidth, eliminating the need for a centralized data system, cost, and reduced time.
The distributed computing capability has mushroomed remarkably since its inception. Though the concept finds its use in many spheres, The Internet of Things is the most prominent one.
Impact of Edge Computing on Internet of Things
According to International Data Corporation, the total IoT expenses would comprise of 18% in Edge in the next one year. And there is a logical reason behind the notable share of Edge in IoT spending.
Data explosion in IoT necessarily requires quick addressal. A delay may cause loss, theft or misuse of the gathered data. However, if the data is stored and exploited at its origin, organizations will have the hold of actionable insights in no time. This is the power of edge that makes Industry experts to forecast its market to soar to the US $6.7 B by 2022.
Data fuels Digital Transformation through AI and IoT implementation. With the urgency to access apt, most recent data edge computing has an important role to play.
The Benefits and Real-Life Use Cases
"In the case of Edge computing, you don't need to send the data captured by the IoT sensors anywhere. The device itself or the nearby network node (e.g. the router) is responsible for data processing and can respond in a proper manner if action is required. As a result, the IoT device is no longer dependent on the internet connection and can function as a standalone network node. "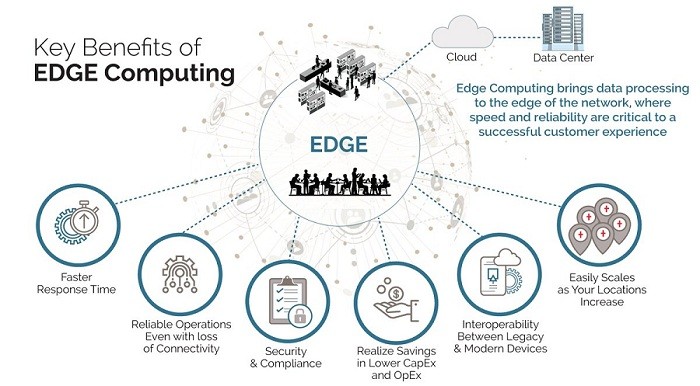 Here are Some Examples where Edge computing is making an impact on Internet of Things –
1. Industrial IoT or IIoT 
Industrial Internet of Things undoubtedly can benefit from the power of Edge.
For example, machines on the factory floor require general adjustments on the basis of weather conditions or material behaviour.
Edge encourages close and parallel monitoring of these machines and as a result, add significant years to its life.
Furthermore, predicted failures in machinery settings are avoidable which is related to predictive maintenance. You may also read about the role of IoT in Smart Manufacturing – IIoT here.


2. Traffic Management

One of the best ways to learn and optimize the traffic flow is to monitor and act on it in real time. 
With connected systems to gather Gigabytes of data and edge capabilities to process at the device location, there are good possibilities to
Reduce network expenses
Reduce storage cost
Reduce operating cost
3. Autonomous vehicles
Edge computing can significantly reduce the launching time of autonomous vehicles. 
These vehicles are equipped with a fair few sensory devices for huge bandwidth and parallel computing power in real-time.
IoT Edge has an important role to play in Autonomous cars such as determining safety measures, increasing spatial awareness, and seamless interoperability of hardware installed.
Also, Edge is extremely useful to corroborate decisions made using minimum resources and thereby making the use quite inexpensive.
4. Smart homes
The concept of Smarthomes is welcomed by the world! IoT Edge can significantly reduce the number of sensory devices installed at homes.
This offers an incredible amount of security and privacy to its inhabitants. Moreover, the task of performing on commands takes a few seconds to occur. However, with Edge at the doorstep, seconds will turn to "real-time" in no time.
5. Remote Fuel Monitoring
Critical infrastructure such as fuels (oil, gas etc) entails utmost importance to the security of personnel and the work floor. 
Contemporary work settings have insisted on employing IoT sensors to efficiently track down attributes such as pressure, temperature, humidity, radiation, moisture, and sound.
And then there are IP cameras to continuously collect deluge of data from machines for further processing to gain intelligible insights.
Now quick access to these insights is possible if processing is done at the logical extremes i.e. at the workstation in real time. LATENCY can have drastic impacts on such workstations.
Edge Computing Services at Wildnet Technologies
Wildnet's IoT team guarantees the success of every IoT Edge endeavour. As the term has been doing great for quite many years, it is the moment for companies such as us to exploit its benefits and deliver complete solution serving its purpose. With Edge Computing being a superb substitute for Cloud, technology giants, as well as other business verticals, can expect a sheer rise in vision accompanying the very concept.
Have you been planning your project on Edge application services lately? Write to us.
You can share or like it:
Need help ! Contact Us