Smart Factory – Industry 4.0, A Revolution in Manufacturing
Author: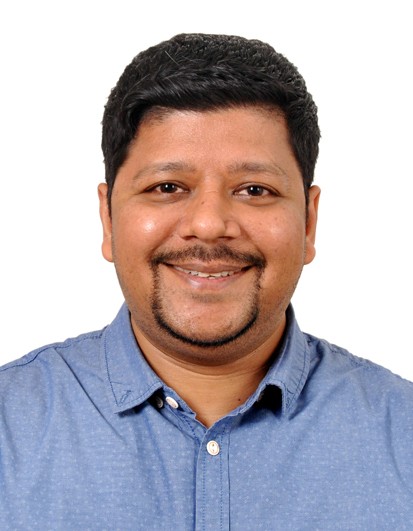 Nitin Agarwal
| on November 6th, 2018 |
IOT
HIROTEC is a nine-decade old Japanese automotive production giant having worth $1.6B and presence in 9 countries around the globe. It has 26 facilities in function, spread worldwide. The corporation is deemed as one of the largest private automotive manufacturers, producing nearly 5 million exhaust systems and 11 million closures annually. The OEM industry is competing with more than 4000 companies in the United States, giving a cut-throat competition by keeping quality at par and prices low.
HIROTEC faces the two biggest challenges
1) Downtime – A major constraint that hampers effective manufacturing – According to HIROTEC's IoT Laboratory's Senior Researcher, in North America, an unplanned automobile OEM downtime costs approximately $21, 660 every minute. Being a major competitor, HIROTEC has been a bridge in the global supply chain; it cannot avoid downtime in manufacturing. It always has to ensure seamless operations. The prominent reason of auto parts manufacturer to curb downtime is to prevent massive expenses involved afterward and keeping customer commitment. Any delay in manufacturing further impacts the delivery timeline.
2) Blending Information Technology and Operations Technology – Another significant move of HIROTEC was to train its operations with IT skills. Pre-requisites of this consolidation were avoiding impact on its current resources and preserving the manufacturing priorities. The corporation required eliminating latency to process data; HIROTEC required real-time analysis for a complete control over the process in four walls of the factory.
This is where Smart Factory comes in!
Smart Manufacturing or Smart Factory models have brought a palette of possibilities for corporations. With predictive maintenance analytics, preventing unplanned downtime from its core became very much viable. Even the potential of Smart Manufacturing required the amalgamation of IT and OT.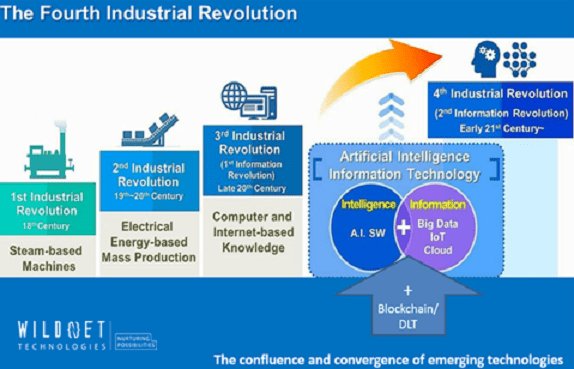 What is Smart Factory?
A major constituent of Industry 4.0, Smart factory essentially encompasses intelligence in manufacturing, equipment, operations, business, and design. Setting up a smart factory entails robust and rapid data storage, intelligent sensors, improved Big Data Analytics, secure communication, and matchless cognitive robotics.
Driving forces of Smart Manufacturing 
Following are the reasons which have contributed to the advent of Industry 4.0 and its component Smart Factory.
1. From planning to selling, the entire process of a value chain is empowered by Smart Manufacturing. Automating the major percentage of value chain results in the efficient, manageable, and economical production of goods. Impacts of it are more profound in terms of labor requirements and day-to-day tasks. Factory personnel can emphasize high-priority activities, where robots will carry out routine jobs such as transportation of raw material from one point to another etc. Products will have sensors installed encouraging continuous and no-human-intervention-communication. This explicit communication will let machines proceed to the next manufacturing stage without any instruction from human personnel.
2. There is No Room for Downtime as automatic notification of maintenance becomes the top-priority in smart manufacturing. Fair few corporations plant employ predictive maintenance by round-the-clock analysis and comparison of machine data with past patterns. Analysis under predictive maintenance efficiently pinpoints circumstances under which faults occur. Avoiding downtime is the key to saving millions of dollars!
3. Connected manufacturing systems allow corporations to manufacture only the required amount of quantities. The pre-programmed systems and cognitive robotics draw a clear line between cut-price vendors flooding the marketplace with mass products.
4. Technology is evolving at a rapid rate, competitors are posing vital challenges, and the congruence of IT and OT have accelerated the growth of smart factories.

5. With data influx from the Internet of Things, manufacturing has an incredible potential in deriving insights, areas for improvement, and tenfolding the annual revenue.

Components of Smart Manufacturing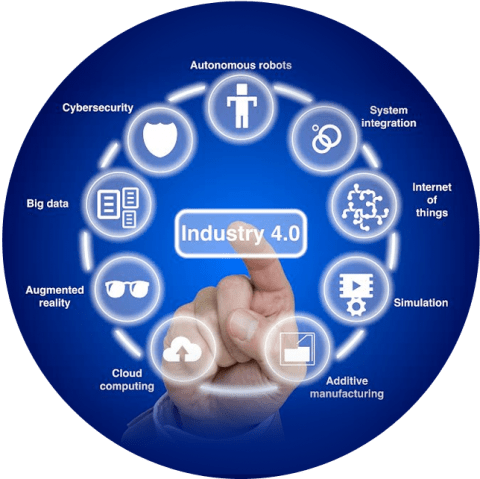 The concept of Smart Manufacturing or Smart Factory has been widely adopted by companies across Europe and United States. Industries are progressively shifting from legacy systems to "Everything Smart". German automaker, Volkswagen has embarked on an Industry 4.0 project in which it employs Radio Frequency Identification technology to gather data in test vehicles (RFID chipped) at a faster rate. With collected data, engineers will spend no time in the prototype parts identification and information intended for developmental purposes.
Internet of Things, Big Data Analytics Cognitive Robotics, Artificial Intelligence, Augmented and Virtual Reality and Cloud Computing are major drivers in smart manufacturing. There are countless examples of how these technologies have been used by corporations across the globe in smart manufacturing and multiplying their revenue. I'll talk about these in upcoming blogs of this series.
At Wildnet
Wildnet has made incredible advancements in IoT, Big Data Analytics and Cloud Computing. Every requirement we ever catered to these technologies in the past has helped us to gather insights and use them to the best of our client's vision and expectations. Having appointed the team of experienced professionals in AI and AR/VR, we are now ready to undertake projects in these concepts as well. Is your organization Smart factory-ready? What are the prerequisites of adopting the fourth industrial revolution? Let's discuss!
You can share or like it:
Need help ! Contact Us