7 Features of Successful On-Demand Apps, even after COVID
Author: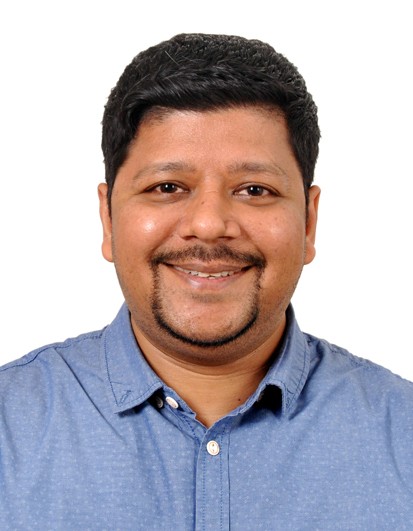 Nitin Agarwal
| on October 8th, 2020 |
Mobile App
Created by tech entrepreneurs, On-Demand Apps are designed to supply cutting-edge customer satisfaction and experience. These applications, and the brands who use them, have just one message for their consumer – you want it, we get it to you – NOW.
On-demand, apps are all about instant gratification and convenience that puts the customer and his needs at the heart of the product/service.
However, since March'20 on-demand apps have become more about survival than indulgence. As the Covid-19 pandemic caged customers at home and shuttered local businesses, people and brands across the globe found solace in the lightning-quick speed of on-demand apps. They became a bridge between companies trying to serve their customers and people stuck inside their walls trying to live as comfortably and safely as possible.
The Covid-19 disruption made features such as contactless payment and delivery, and instant service much more attractive, but now the challenge is to build an on-demand app for your business that sustains this momentum into the post-COVID era.
You will have to keep providing exceptional value via these features to ensure stickiness. This is where we can help! The Wildnet Technologies team has designed, implemented, and fine-tuned 100s of on-demand apps over the last few years. Here are some crucial features we think every on-demand app MUST have –
1. Industry-grade Security
Yes, design and functionality are vital, but what is even MORE critical is Security. Every app requires some sign in, log in, or exchange of data from its users. Even a small whiff of data laxity will have users abandoning your app in droves. You must invest in top-notch security and ensure 100% confidentiality and data safety.
2. Live Tracking
Whether it is a food delivery app, a 24×7 pharmacy service, a cab-hailing app, or a grocery delivery company, speed in delivery is the cornerstone of their on-demand business models. We recommend you include a real-time tracking into your app to give a sense of control to your users.
3. Backend Customer Care
No matter how great your service or product is, problems are bound to crop up. There will always be a disgruntled customer or two on the network, and the best way to deescalate situations and solve customer problems is to include a human customer care executive into your system. Chatbots and FAQs are great first line solutions for handling issues, but people want to talk to people. Investing in customer care makes excellent business sense – it's great for brand reputation and stops poor customer experiences from spilling into reviews, and social media feeds.
4. 360-degree payment portal
Whatever the business model, it needs an accessible and diverse payment portal. For making payments truly one-click and flexible, we recommend you include as many types of payment options as possible. Sure this might drive up the development cost of your app, but you will never lose a customer because his/her favorite wallet or bank was not on the list.
5. Multiple Delivery options
For businesses that offer doorstep delivery of their products, flexibility is vital – especially with the Covid-19 social distancing rules. Offer multiple delivery options to accommodate varied customer needs. We have built options such as basic time and contactless delivery features as well as innovative drone delivery systems. In the pre-COVID era, special timings for ladies or features or late-night delivery options were also very popular.
6. Personalised recommendations
Not all of us can be Amazon, but integrating technologies like Artificial Intelligence (AI) and Machine Learning (ML) can easily make your on-demand app much more personalized. Recommendations, recent search activity, past orders, curated trends, etc. can all create layers of interactivity and user engagement that can help the business in the long run.
7. Excellent design and user experience
And finally, the look and the feel of the app helps win in a crowded field. An average smartphone user has dozens of apps on their phone and is very selective about adding new ones. While your business service/product has to be valuable or useful enough to be worth a download, excellent design and user-friendly interface can help you stand out amongst rival brands.
Due to the changed consumer behavior during the Covid-19 pandemic, on-demand apps have exploded! Every business – big or small – is now treating it as an essential adjunct to its operations. However, competition for space on a smartphone is fierce, and you will need more than just default design and development to attract users.
Are the effort and investment worth it? We say YES! When done right, an on-demand app can bring your business more customers, keep them happy and loyal, AND get useful data to understand their behavior.
Ready to get started? Write to us to know the next steps.
For the last decade, we at Wildnet Technologies have led award-winning Mobile and Web app development efforts. Our holistic expertise around, E-commerce, Food Delivery App, Grocery Delivery App, e-Learning Management System, Real Estate Portal, Job Portals, Laundry App,  Healthcare Apps, Taxi booking app, Cloud, UI/UX, and Custom Software development has helped us turn the science of app development into high art. We have launched hundreds of brand app journeys and would love to help you start yours too.
#COVID19 #Pandemic #Ondemandapps #ondemand #survingtothriving #appdevelopment #softwaredevelopment #getproposal #casestudies #HireDevelopers
You can share or like it:
Need help ! Contact Us