Split-Design Layout: Bringing Ideas to Reality.
Author: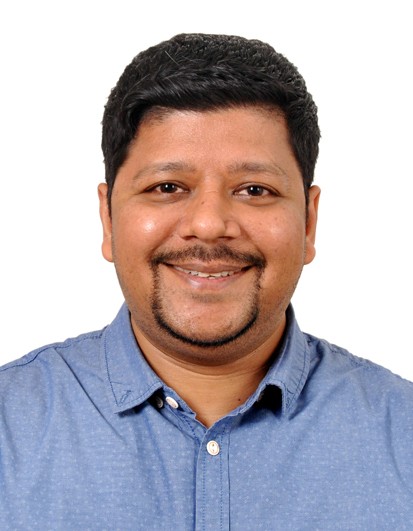 Nitin Agarwal
| on September 15th, 2017 |
UI/UX
A. More on Split-Design:
When you're faced with designing a website that has more than one primary focus, split-screen layouts save the day. While they may be trendy, split-screen layouts without proper execution can hurt user experience. This bold style choice needs thoughtful reasoning behind it to deliver clarity and intuitiveness to the users, or else it may wind up feeling chaotic.
B. Advantages of split-screen layouts:
They guide and engage users visually
They use contrast to promote specific content
They offer an unconventional format and experience
Splitting a screen can help people find what they're looking for much faster, with fewer clicks. This is great for conveying dual importance towards products, services, or sections of your website.
C. Key elements of split-screen layouts:
Vibrant colors and use of contrast
Clear typography
Use of white space
Subtle transitions or interactive elements
D. Applying Split Layout to a Design:
Making your design and layout "zig-zag compatible" is very simple. In fact, it is as easy as dividing your page into two equal halves. The equal halves work well because the zig-zag end points are aligned more or less towards the centre of these halves. Used in superposition, they go well together. This is how you apply 'Split Layout 'in a design.
E. Top Followers of Split Layout Design:
Facebook: The split layout has entered the limelight with Facebook's new Timeline design. Notice how your eyes easily "flow" from one post to another.
Apple: Apple too follows the split layout to associate the features of its images.
Microsoft: The software giant 'Microsoft' has been credited with paving many new ways with their recent rebranding, following a split layout on their surface info page
F. Wrapping It up:
So, what have we learned:
People make decisions about your page in as little as in three seconds.
To grab the attention of your visitors and to reduce bounce rates, we should try to make our layouts 'skim friendly'.
Dividing your layouts right in the centre, and placing important elements aligning to the end points of a 'zig-zag' guarantees that your visitors remember more details after they skim.
This article is just a gentle reminder that making use of basic layouts and fundamental designing methods should never be forgotten. In fact, it can boost your conversion rates, if used properly.
You can share or like it:
Need help ! Contact Us