iPhone 7 : You're Welcome!
Author: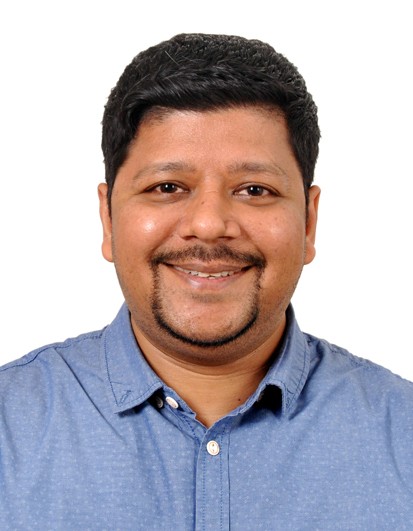 Nitin Agarwal
| on July 4th, 2016 |
Mobile App
Welcome Apple iPhone 7
Leading from front & sustaining innovation has been key for Apple especially in segments of iGadgets be it iPhones, iTabs, iPods, etc.
Best example can be considered for the hottest topic in mobile market. Yes, it's the features of iPhone 7 that is expected to be launched soon. There have been couple of serious drawbacks in earlier versions of iPhone like battery power backup & these are highly expected to get rid of for users.
Updates in iPhone version are surely going to hit the iApps experience concluding in business graph alterations of enterprises. New features in i7 will lead to new apps & who knows one of them might be hit for iPhone users market. It is also believed that existing apps also may require maintenance or updation as per added features to make it compatible with new iOS version. So, for iApps marketer, consider it as alarm & get ready to cope with the changes.

To help business folks we conducted online research & brainstorming sessions with mobile app industry experts to predict the valuable features which can be possibly experienced in iPhone 7 and this might help application based entrepreneurs to sustain and enhance their app performance after introduction of iPhone 7.
It is believed that next version of iPhone will be launched following traditional pattern, i.e. two categories of iPhones may be launched- iPhone 7 & iPhone 7 Plus. Including both together, these may feature:-
The iPhone 7 is likely to feature a 4.7-inch 3D touch display while the larger iPhone 7 Plus is expected to come with a 5.5-inch display. Still handy?
iPhone 7 is expected to come with 2GB RAM, Apple might offer double RAM of 4GB in the bigger iPhone 7 Plus.
The iPhone 7 and 7 Plus is expected to feature a minimum of 32GB internal storage
7 Plus may offer a smarter virtual keyboard which can now give intelligent suggestions. Smart one!
The new iOS brings notable improvements to the Photos app as well. It is now powered by advanced machine learning technology for enhanced facial recognition.
The iPhone 7 is expected to be powered by a 3,000mAh battery while the Plus variant will, in all probability, will be backed by a 4,000mAh battery.
While there is no concrete evidence of it yet, experts believe that Apple will bundle its regular 3.5mm earpods with the next iPhone along with an adapter for free.
Some reports suggest that only the bigger iPhone 7 Plus will be water-resistant.
These predictable changes reflect for sure needs of alteration & creativity in app development, that too for iPhone 7 & 7 Plus. But we at Wildnet Technologies are ready to accept these up gradation as challenges & our team of iApps Developer are well equipped and aware of the changes.
*We don't guarantee above mentioned changes, these are most possible predictions based on industry expert's views and conducted online research.
You can share or like it:
Need help ! Contact Us