Revolutionize your business with iOS Apps
Author: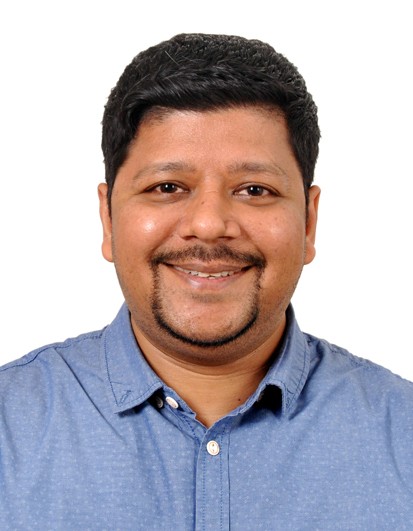 Nitin Agarwal
| on April 9th, 2019 |
Mobile App
Apple – Name that is just introduced to the world's most ICONIC BRAND
When Apple launched the App store, the world had absolutely no idea about its offering. With the launch, the brand had gained a weeny bit of popularity compared to everything that it is today.
Back at the launch in 2008, App Store made history with only 500 apps. Users had welcomed the new concept! And TODAY the brand offers exemplary customer satisfaction and excellent collection of nearly 2 M mobile applications.
Just as the number of users increased, the number of applications the App Store encompasses has also spiked. And to this year, there are more than 2 Billion smartphone users.
Apple has risen and ameliorated its work methods and offerings to give a colossal customer base with exceptional quality devices. Statistic anticipates US Dollar 189 Billion in revenues that app stores would generate by next year.
iOS Mobile Applications have and still earn Incredible Fame
Google offers more apps than Apple. Yet we can always find mobile application development companies developing iPhone mobile apps for the App Store. Following are some prominent reasons why businesses highly prefer applications in the iOS –
All about customer experience – Speaking of an iPhone, customer experience is the most important aspect. Apple with its world-class services ensures that every customer onboarding the application encounters minimum to zero hassle.
Apple reflects security, control, and stability of its devices and applications in use. To leverage these characteristics in your product offering, mobile app developers work under Apple guidelines. One of which is outstanding quality.
App store charges its users to download apps – No matter customer acquisition in such cases may be less but there are high possibilities of users not uninstalling the application. Moreover, they will have a higher engagement rate for the paid apps.
Assess performance in advance – With every Apple user having access to the latest OS, it becomes relatively easier for mobile application development professionals to assess the app performance in advance. Keeping customers engaged with the app offering, companies developing the iOS app will need to introduce updates time and again.
Apple flaunts security aspect, thanks to its closed ecosystem! Mobile applications running on iOS devices such as the iPhone or iPad are comparatively more secure than their counterparts Android.
Enhanced Visuals – With an App Store welcoming 1,500 applications each day, it is imperative to start with a great idea and end with a greater mobile app. Speaking of iOS apps, these are categorically defined in two sections – iPhone and iPad apps. Applications in iPad will have enhanced graphics to support larger screen resolution.
Minimum Battery usage – Call it an iOS mobile Application development if you are looking to save the device battery, a prerequisite of the end product. iOS refrains from running a third-party application in the background encouraging minimum battery usage.
Zero Compatibility constraints – Another reason for opting for iOS Mobile Application Development is compatibility constraint. An iOS device is fully compatible with other iOS devices. These devices are loaded with superb functionalities and capability to run on high speed for quality applications developed on the basis of iOS guidelines. 
iOS Mobile Application Development at Wildnet
iOS mobile app developers at Wildnet offer you each of the following aspects in your business app –
Make your app highly Adaptable and Enticing to the user's eye the moment he/she downloads.
Onboarding becomes a piece of cake for every iOS user
Seamless functionality to ensure minimum hassle
Uniqueness to every app
Continuous updates to make an app even better
Wildnet has been excelling in iOS App Development for years. The organization has successfully bagged the development of fair few mobile applications in iOS. With continuous learning and enhancements, it is very much possible to create an app that is better and more appealing than those developed before. Wildnet is one of the leading organizations creating visually appealing and satisfactory functioning mobile applications.
Are you planning to build a mobile application for iOS or Android platform for your Start-up/Growing business? You are on the right path, just write to us and get the best proposal.
"Hire expert iOS developers at Wildnet Technologies and save almost 50% of your local development cost."
You can share or like it:
Need help ! Contact Us