Highlights

Client Location
United states

Industry
E-commerce

Language
English, Arabic

Technology Used
ASP .NET | MVC Framework | SQL Server

Platforms
Android, iOS & Web
Business Idea
Our client is one of the most prominent organizations offering retailers as well as merchants to promote their products by introducing impressive discount offers. The idea was to transform the grocery shopping experience and serve all family needs.This app is to transform the grocery shopping experience and serve all family needs.
Directly SEARCH and SAVE Offers Discounts
CREATE shopping list
COMPARE price across stores
LOCATE stores to grab the best offer.
Challenges
Client wanted to develop an App to help Customers Save Mount of Bucks by Availing Shopping Offers.
Identification of an individual offer from the list of various offers
Paper flyers are classic methods However, they had a limited reach and non eco-friendly. A digital copy was thus, imperative. Scanning to get a E-copy was one option but identifying offers with scanning was not possible.
The app was generating mountains of data
App had to face another challenge of receiving huge data, millions of user requests. The ordinary SQL server failed to handle the request and the app required more feasible and reliable solution to be implemented.
Load Balancing
For better user experience, the app was to be developed in such a way that it had to optimize the process of load balance.
Enabling Advanced search
The idea of the app was to assist users in getting the product they are looking for in seconds. Enabling advanced search with increased relevancy. With 1-2 letters typed, the app should display the product the user is most likely searching.
Solutions
Wildnet designed and programmed A SQL Database and ASP.Net based mobile app to help customers avail digital discounts on shopping.
Azure Cloud Search offers an incredible search experience for mobile as well as web apps. It works wonders for users who expect enhanced relevancy, near-instantaneous responses, suggestions, faceting, multiple languages, etc. It offered enhanced storage for less indexing time and less querying time during search scenarios.
Every offer possesses different set of properties such as name, price, offer price, etc. Property identification by image cropping was the most probable solution to identify the offers under a specific category and sub-category.
Microsoft Azure cloud was utilized, which significantly helped in scaling all of its resources. The speed of the app was optimized after Azure cloud implementation. The SQL database in app was divided into partitions.
The best methodology to optimize load balance was to disintegrate the app into two parts. One was data entry to optimize the process of input. The other was live part to optimize reading.
Conclusion
Avail single offer from a group of offers
Users, by App and Web portal are able to avail single product offers from a list of offers available in the digital flyers. It results in minimum to zero paper usage and leveraging property identification process to differentiate one offer from the other.
Advanced search option to help with quick and reliable search
The advanced search option implementation had enabled the users to look out for specific product offers in no time.

4.7/5 Rating

5,00,000+ Downloads
Testimonials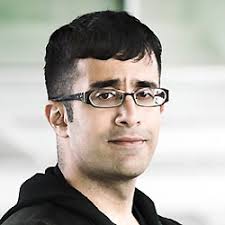 Managing Director
Bodmas Technologies
App Development made easy, I have worked with Wildnet over the last couple of years and have found them to be reliable, responsible and treat as a family. They have tried to understand our requirements and have always delivered as promised.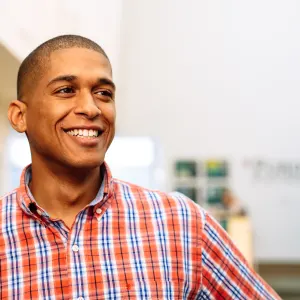 Director of Tech Solutions,
WNT Services, Ryan Park
The team was honest, on time, and their communication was crystal clear which make them a great partner.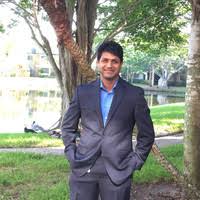 VP & IT Sr. Project Manager
Latin American Bank
Their work ethic and dedication makes for a perfect combination in the IT environment.