Top Digital Trends 2016
Author: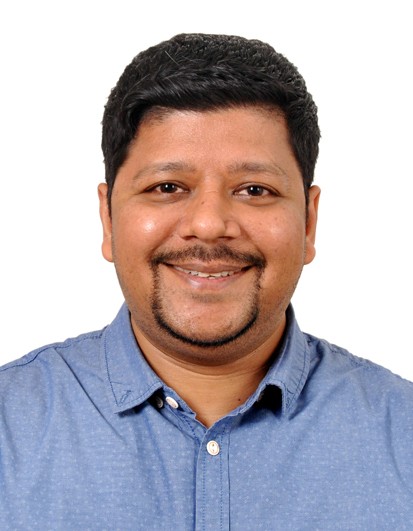 Nitin Agarwal
| on May 20th, 2016 |
SMO
Get ready to change your         Digital Marketing Strategy
A survey conducted in the autumn by Smartinsights, they asked readers to give their views on which digital marketing techniques will be most effective to their businesses in 2016. The question was:
Considering digital a trend, question was aptly put in referring to the same as THE biggest trend in digital marketing as shown by what will make the most difference to your business (or your clients if you work for an agency or as a consultant), i.e. which digital marketing technique will give you the most uplift or incremental benefits?
Below graph represents the results of survey as of 8 February 2016. Survey by Smartinsights received over 1,500 answers.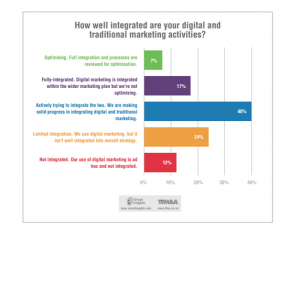 Here, for reference, is the full break-down of activities as index to the results. For example, Big Data is surprisingly high, but this includes market insight and predictive analytics
Big Data (including market and customer insight and predictive analytics)
Content marketing
Communities (Branded niche or vertical communities)
Conversion rate optimisation (CRO) / improving website experiences
Display (Banners on publishers, ad networks social media including retargeting and programmatic)
Internet of Things (IoT) marketing applications Marketing Automation (including CRM, behavioural Email marketing and web personalisation)
Mobile marketing (Mobile advertising, site development and apps)
Paid search marketing, e.g. Google AdWords Pay Per Click Online PR (including influencer outreach)
Partnerships including affiliate and co-marketing
Search Engine Optimisation (SEO) S
Social media marketing including Social CRM and Social Customer Care
Wearables (e.g. Apple Watch, activity trackers, augmented reality)
Trends in consumer purchase behaviour
Enhanced complexity of the purchase decision
As we regularly see consumer decision behaviour acclerated in complexity. Example of today's complex consumer purchase behaviour from research analysts GfK reflects the complexity of today's customer journeys across various devices, particularly for high involvement or high-value purchases, like insurance in this instance.


Over 35 days period it averaged 9 visits to 5 different websites amounting to 34 minutes in total. Effects of online channel are clear with 82% of purchasers researching online and 4% using offline only.
Increasing mobile usage
Current year this is also analysed;  a regular strong growth in mobile use, as mentioned clearly by Mary Meeker's annual mobile trends round-up. So, undoubtedly, mobile marketing will be again one of key trends to follow in 2016.

Integrating digital and traditional marketing
It's becoming too tough. Let's hear from experts. Research on Managing Digital Marketing shows progress since marketers are shifting towards integrated channel of marketing, i.e.  Digital and traditional activities synchronization, but then coping technology trends & traditional techniques? A giant room for improvement is answer as of now because only one-quarter of companies are satisfied with their level of integration of digital and traditional communications and 7% fully integrated.
27% of businesses are lacking integrated planning as well as teams were still structured in silos amongst 24% of our respondents.
What experts say
Amanda Rendle( HSBC global head of marketing for commercial banking)
"We need to go back to what marketing is, and the product is marketing. More people need to remember that, get off the drug of digital being something separate and get back to what we do best".
Eff Dodds (Chief Executive of Tele 2 Netherlands)
"To talk about digital as some kind of separate entity is to not understand it. Our lives ARE digital is not a thing, it is simply a more flexible, response and efficient way to do business.
There is too much talk about roles: digital job titles, digital strategies". Digital is not something that needs a job title. This perpetuates the myth that it is a singular, siloed thing. I find some of the terminology that is used incredibly frustrating"
What you guys think for the Digital Trends in 2016? Don't forget to share your valuable insights with us, Just comment below. We hearty welcome any suggestions or points we missed here.
You can share or like it:
Need help ! Contact Us