Xamarin – Best for cross-platform development
Author: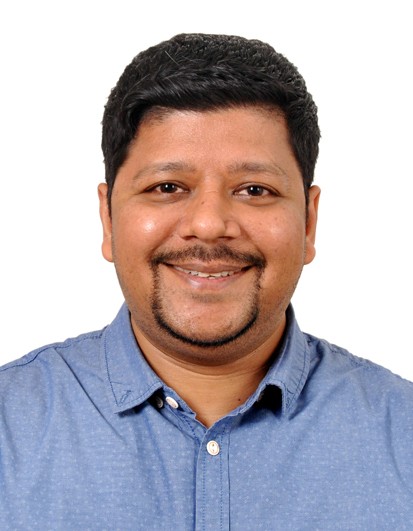 Nitin Agarwal
| on August 27th, 2016 |
Mobile App
Xamarin – The next big thing in Cross-Platform App development
What is Xamarin?-
What is Xamarin?-
Xamarin, a product that brings .NET/C# to both Android and iOS. Xamarin is truly amazing in that it's fully .NET while being able to generate true Android and iOS apps at the same time, and apps that are compliant with the distribution requirements of both Google Play and the iOS App Store.
Recently Microsoft and Xamarin communicated a global partnership which has both their technical and sales teams working along with each other more closely. Additionally, Xamarin now allows much integration with Visual Studio and produces fully compliant .NET Portable Class Libraries. Of course, Xamarin is a product to pay attention to.
Features-
Building native apps for several platforms on a shared C# codebase.
Utilizes the same IDE, language, and APIs everywhere.
Capture & targets all platforms
The single shared codebase for all i.e. Android, iOS, and Windows
Using the same language, APIs and data structures to share an average of 75% of app code across all platforms for mobile development.
All incredible- Native UI, native API access, and native performance
Anything you can perform in Objective-C, Swift, or Java we can do in C# with Xamarin
Robust developed apps with same-day support for new OS releases
Produces native Android, iOS, and Windows apps, using existing skills, teams, and code.
Why Xamarin?-
Less to learn –Being an experienced .NET/C# developer you will be immediately at home working with Xamarin. It delivers a thorough implementation of C# and uniquely thorough implementation of the .NET class libraries.
No limits -Both Android and iOS have UI and SDK features which are distinct to each platform's appearance and behaviour.
Faster time-to-market – With Xamarin we can fully focus our efforts on building app features once and then shipping the app too; unlike the native platforms
Fewer bugs -As a thumb rule, the less code we write the fewer errors we're likely to commit. Xamarin also cuts errors by providing the opportunity for greater test coverage.
Readiness for the future -By opting Xamarin to create our iOS/Android apps, we can have our apps ready to support Windows Phone without spending a single second in developing for Windows Phone
Xamarin is earning more attention day by day and with good reason. In this era where a variety of mobile platforms coexist, we need a toolset that opts multiple platforms with minimal duplication of stuff. This just what we get with Xamarin.
You can share or like it:
Need help ! Contact Us