Accelerated Mobile Pages : A New Approach to Web Performance.
Author: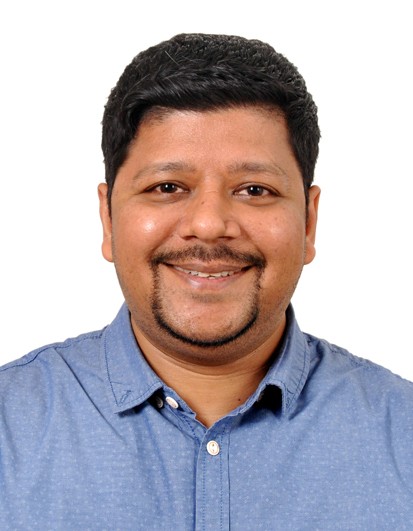 Nitin Agarwal
| on July 13th, 2017 |
Web
A. What led to the design of Accelerated Mobile Pages: 
Smartphones and tablets have revolutionized the way we access information, and today people consume a humongous amount of news on their phones.
To keep up with the readers: Publishers around the world use mobile web to reach web readers, but every time a webpage takes too long to load, they lose a reader—and the opportunity to earn revenue through advertising or subscriptions.
To improve the performance of the mobile web: The advertisers on the websites have a hard time getting consumers to pay attention to the ads when the pages load so slowly that people abandon them entirely.
This led to the introduction of Accelerated Mobile Pages, which aims to dramatically improve the performance of the mobile web. With AMP, webpages with rich content like video, animations and graphics can work alongside smart ads, and can be loaded instantaneously.
B.  What Is AMP:
Accelerated Mobile Pages (AMP) is an accessible framework for creating fast-loading mobile web pages. This open-source  initiative designed by Google enable publishers to improve speed for their mobile readership without sacrificing any ad revenue that they may rely upon.
There's also an added benefit of its future usage by Google and other prominent web technology companies, who are encouraging its use by integrating it heavily into their respective platforms.
C:  What makes AMP so fast:
The whole platform is designed for pure readability, pure speed. Things such as images don't load until they're scrolled into view. It is the JavaScript that does this for you.
Built in Java Library: If there is a JavaScript library built into a certain operating system, then you don't even need to load the content. This built in design makes AMP to work faster thus improving the performance of your website.
Cached Design : The whole design structure is heavily cached. This allows Google to host these pages, host your actual content right there, and so they don't even need to fetch it from you anymore.
 D:  How can AMP improve your website rankings:
Starters need to maintain at least two versions of any article page thus helping in improving the ranking of the website.
The original version of the article page that the users will typically see.
The AMP version of that page.
1 Multimedia handling can be difficult:
Multimedia must be handled specially. For example, images need to utilize the custom amp-img element and must include an explicit width and height. (When converting a legacy website to an AMP template, this can be a major pain if the width and height attributes aren't already being used). Also, if your images are animated GIFs, you need to use the separate amp-anim extended component.
2 AMP makes loading videos easier:
Like images, there is a custom tag that must be used to embed locally hosted videos via HTML5, called amp-video. For embedding YouTube video, however — which the majority of web videos are — there is a separate extended component, amp-youtube.
3 AMP Support Components:
There is also support for things such as slideshows via amp-carousel and image lightboxes via amp-image-lightbox, as well social media embeds for Twitter, Instagram, Facebook, Pinterest and Vine via their own extended components.
In order for Google to detect the AMP version of any article, you will need to modify the original version of the article page.
 E:  What are the restrictions of using AMP:
Since AMP doesn't permit things such as form elements and third-party JavaScript, you likely    will not be able to have lead forms, on-page comments and some other elements you may be used to having on your page in a standard implementation. Many web technology companies are encouraging the use of Accelerated Mobile Pages.
You can share or like it:
Need help ! Contact Us