S2S migration solution
The Salesforce to Salesforce Data Migration is an S2S solution offering the convenience of data migration from one instance of salesforce to another by utilizing Force.com and Apex Data loader. The solution employs the Salesforce to Salesforce feature of Force.com. The S2S solution simplified and enhanced the existing functionality of the organization to a significant level.
Challenges
The client is a renowned healthcare industry providing matchless services to people across the country and beyond for years. The company needed a solution that encompasses diverse functionality of the organization, playing a prominent role in simplifying as well as enhancing the industry functioning. Wildnet stood in for the client as the team had required expertise and skills to accomplish the project.
Design
Our experts designed the solution to make it look more enticing, easy and fun to understand and use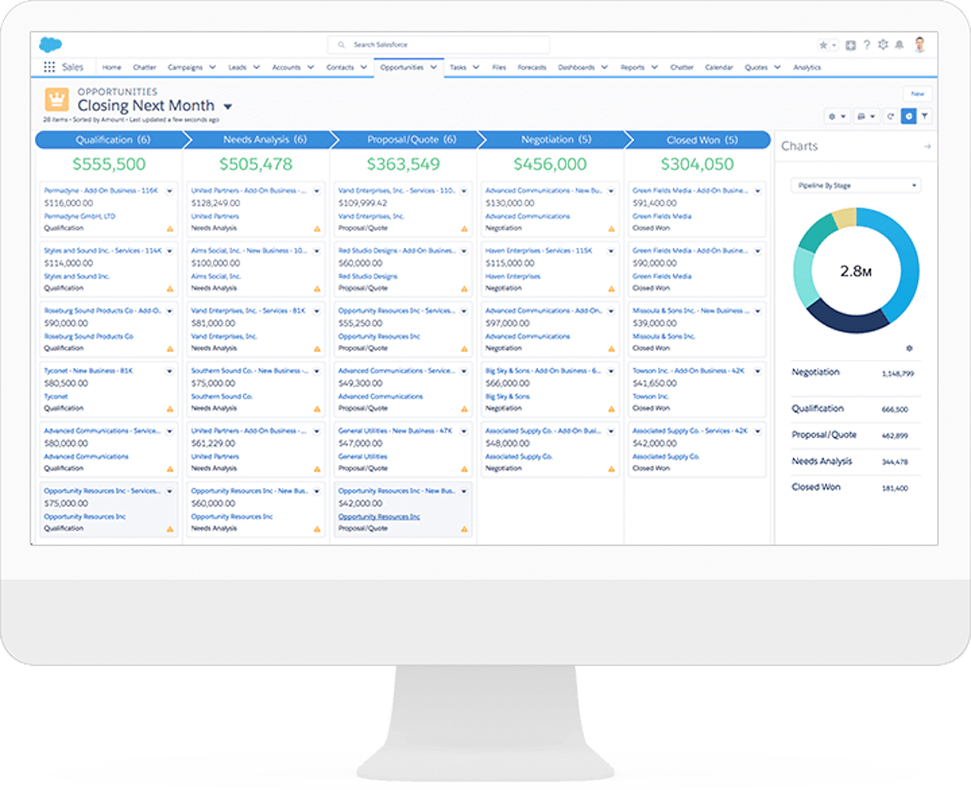 Solution
The solution is efficient in addressing the major functionality challenges organization's professionals were facing. The team had implemented the idea of migrating the standard objects by Apex Data Loader. Also the system audit fields were enabled before proceeding with migration.
Features
Migrating the standard objects such as Contact, Account, Case, Opportunity, Case Comment, Attachments, Lead, Solutions, Task Relation, Event, task, Campaign, Event Relation, Opportunity Product, Campaign Member, Document, and Schedule by employing Apex Data Loader.
The aim was to keep the audit fields of the system such as created data, created by, last modified date, last modified by same both target as well as source organization. In the wake of the need, we reached salesforce support for enabling the audit fields before continuing with migration.
Technology used

Apex, Visualforce, Apex Data Loader,Salesfroce to Salesforce(S2S)
Delivery Timeline
We take pride in our delivery timeline and expertise invested to carve the S2S solution:

2 Developers
for 6 months

1 Manager
for 6 months

1 Designer
for 1 months