Microsoft's offerings through ENVISION 2018
Author: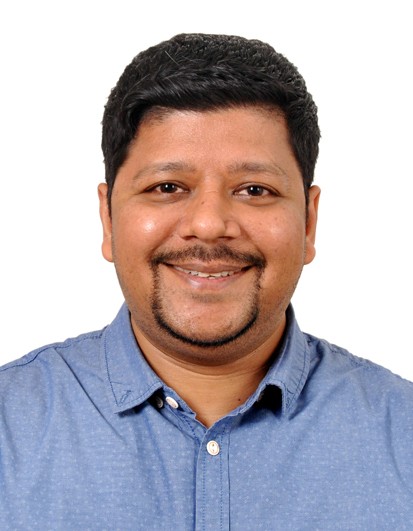 Nitin Agarwal
| on October 23rd, 2018 |
Microsoft
MICROSOFT ENVISION 2018 was conducted on September 24-26, 2018 this year. The event was a breakthrough for not only 30,000 business technologists and leaders OR 5000 organizations from around the globe who had participated, But it had also offered all other businesses to think and act with the power of Tech Intensity. Whether it was the announcement of AI for humanitarian action or the confluence of three tech giants – Microsoft, Adobe, and SAP in giving organizations the control of data, MSEnvision had unlocked some of most profound capabilities Microsoft has in its store for us.
Change is Constant
When the world's majority of sectors revolve around technology, "Change is Constant". Microsoft promotes change by continually helping the businesses improve the way they work. With the newest of its tools and technologies, it ensures businesses undergo a positive change in customer experience and security. Digital transformation is empowering organizations to envision future possibilities; through ideas and skills we can make it a reality.
Digital technology is in every Nook and Cranny
Technology is making its presence felt in industries all over the map. From Financial services, Retail, to Oil and Gas and Agri-tech, every sector is undergoing digital transformation. Computing has taken over our home, workplace, stadium, gym, factory and hospitals. It is all associated with interconnection of devices, enhancing their intelligence and committed to offering people-centric experiences; the cornerstone of AI-driven industry processes.
Envision conference had catered to diverse industry verticals such as Modern Life, workplace, Enterprise applications, Data and AI, and Applications and Infrastructure. Its product offerings are helping global businesses deal with issues hampering their growth or encouraging them in the adoption of new processes aiming for process transformation and enhanced security structure.
Microsoft's products have played a major role in fine-tuning the performance of these industries –
a) Royal Dutch Shell – Shell, an Anglo-Dutch Multinational company, in the wake of MSdynamics in commodity prices and energy sources, is impressively agile in operations.
One of the most prominent practices Shell is now emphasizing on is its high stakes and precision drilling operations through implementation of an AI strategy, the company's own endeavor.
Another milestone in process improvement was the introduction of reinforcement learning. Microsoft's Acquisition of Bonsai, an M12 Portfolio Company has presented Shell with an opportunity to partner with Bonsai. This partnership will help the global oil and gas company to scale their drilling tasks.
Shell has also invited C3 IoT (Azure partner) to work on preventive maintenance to interconnect all equipment, gather data and improve predictability of errors and downtime, majorly avoiding the occurrence of any dangerous activity.
b) BMW – A German multinational automobile giant, BMW is trying to deliver a controlled digital experience where everything BMW offers remains only with BMW. It's all about value proposition. A significant advancement brand has made is an intelligent agent through Azure AI capabilities such as voice and dialogue management. Customers will have access to Cortana, Alexa, Skype, etc which would only be through BMW's own agent.
c) Eli Lilly – More than 18% of the US GDP is Healthcare. A minute difference in efficiency and productivity is gigantic for economy. Eli Lilly, due to the healthcare concerns requires internal change that will positively impact the industry, as a whole. This is important. As in healthcare, a major percentage of expenses includes workflows that massively impact people who are in dire need of medical assistance.
Eli Lilly used Microsoft Outlook, Sharepoint, Yammer, Teams and everything in Microsoft 365 to ensure collaboration between professionals. The platform helped them take crucial decisions and introduce new solutions in the market.
Microsoft applications and technological endeavors have helped numerous other brands make mammoth experience digital transformation. ZF, a German manufacturer for high end transmission uses mixed reality business application in Dynamics 365 for front line workforce in the form of holo lenses. The product offering will ensure seamless working in the four walls of the factory. H&M Group, for instance, has introduced an "Afound" app by leveraging Microsoft's Dynamics 365 and Azure with cloud. Microsoft products' participation confirmed to the agility and speed of Afound.
Envision announced the joint effort of Microsoft, Adobe and SAP in unleashing the incredible potential of customer data gathered from Big Data. The data availability will only aim towards providing brands an opportunity to capitalize. To reduce the operation costs, it is vital to have data accessibility when there is data explosion. Thus Microsoft is now investing in open data initiative to bring this data to its customers so that they enrich and gain insights to help increase productivity tenfold.
You can share or like it:
Need help ! Contact Us