nopCommerce – Feel the Change!
Author: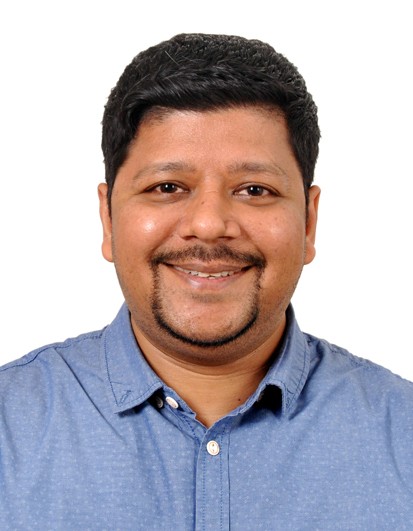 Nitin Agarwal
| on September 23rd, 2016 |
Ecommerce
Easy, Reliable & Compatible. Future eCommerce development platform
What is nopCommerce?
Open source eCommerce software which contains both the catalogue front-end and an administration tool back-end inclusive of a fully customizable shopping cart.  Not only it's stable but also highly usable.
From downloads to documentation, nopCommerce.com shares a comprehensive base of information, resources, and a vital support to the nopCommerce community. nopCommerce is an open-source eCommerce solution. It is an open source eCommerce solution that is ASP.NET based with a MS SQL 2008 or higher, backend database.
Features of nopCommerce:-
Several amazing features that have made nopCommerce so popular are as pointed below
Notification via SMS,
Live Chat,
Multiple language support,
One page checkout procedure ensuring a low bounce rate,
Billing and shipping detail,
Mapping the products in the appropriate categories and sub categories.
Bingo! Additional features are no less than a heavenly gift which provides to have control over important aspects such as discounts, coupons, wish lists, tax options, shipping methods and much more.
Why use nopCommerce?
Ease of use
Couple of features, some of them is not even available in major Proprietary software which are heavily priced
Developed in true opensource nature – the nop team is open to discussion / suggestion and criticism and improves nopCommerce very well
Highly reliable and bug free opensource e-commerce solution
It can be used as a platform rather than a simple e-commerce script
Can be easily modified and in lesser time compared to other competitive cart solution because of its architecture which is very well defined.
Active and growing community support
This platform can be scaled very easily to support millions of products
Amazing compatibility on Dot Net framework using the latest components
The only opensource e-commerce solution with multi-vendor and multi-store features!
It is modular and is easy to customize and extend using a plugin
Fully customizable platform
Unique: – The single and only well featured shopping cart in .Net MV framework. The rest are in PHP
nopCommerce :- A long runner for
For Companies
nopCommerce has won CMS Critic's Best eCommerce for SMB in 2015. This is one of the most prestigious awards given to various software ranging from small scale to enterprise level.
Starting last year, nopCommerce team is organizing nopCommerce platform conference in Amsterdam. Associated companies with nopCommerce are going to be beneficial in terms of their publicity and advertisements.
If you are a cloud service provider startup, association with nopCommerce can quickly take your name to a next big level because the popularity of nopCommerce is growing; it's evident that they will look to provide nopCommerce as a Service in coming time soon.
For Store Owners
One-Click Installers – just click & here you go
Clean Documentation – transparency & easiness is the key
Free & Premium Support – Anytime, anywhere
Live Shops – Mark your competitors
Mobile Friendly out-of-box – best rated for optimization
Marketing & Promotions – full support & assistance
Payments & Shipping – all integrated, any payment process accepted
Multi-Vendor support – Drop ship model followed
GPLv3 Licensed – keep your cost down, startups you listening?
Third Party Support – multiple themes, plug-in, etc.
For Developers
Strong Core Team – Easy Availability
Robust Architecture – second best to none
Best Development Practices – most of the code is self documented.
Clean Documentation – documentation available for public for FREE.
Continuous Issue Tracking and Bug Fixing – automated to save your time
Pluggable and Fully Customizable – surprise your client
Microsoft Azure Support – a developer don't have to worry about scalability and performance issues
MVP Program – of course best are always rewarded!
Make your choice:-
nopCommerce is a suitable solution for creating an e-commerce site because of its rich features, quality support and free price which covers each pains of traditional platforms of eCommerce development.
You can share or like it:
Need help ! Contact Us