Tips for a Successful Daily Scrum Meetings
Author: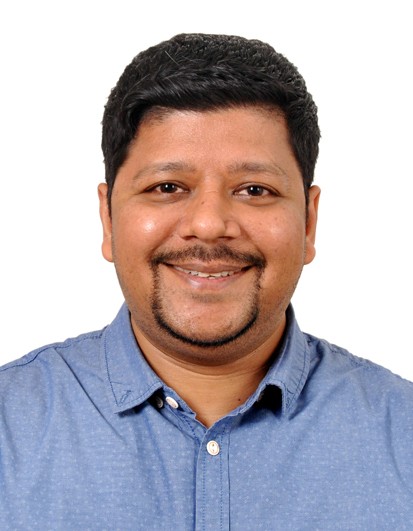 Nitin Agarwal
| on November 1st, 2017 |
General
Daily scrum meeting, though sound simple, are imperative in successful completion of any project. Any organization may have to bear substantial losses in terms of time and money, if the leader fails in timely and proper allotment of tasks to the respective team members.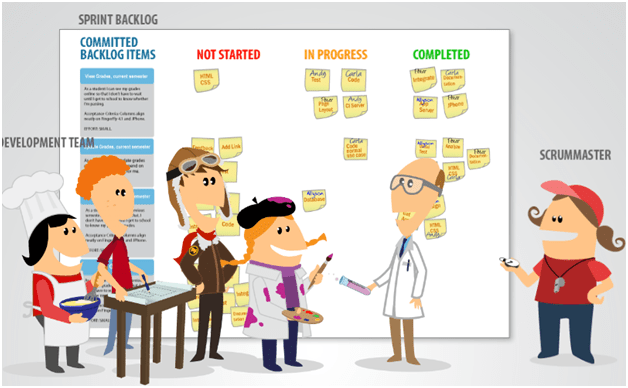 Professional (scrum master) may often find it difficult to conduct the meeting only to savor the results of the efforts he/she invests. Not that, it includes only the discussion of tasks the team members have to undertake, scrum meeting (daily stand-up) should necessarily incorporate all the measures to make those 15 minutes much more fun and energizing for the rest of the day.
The three question concept may seem redundant, yet it will probably never lose its essence because of the information one can extract.
Care to mention your progress until the commencement of meeting?

What deadline have you assigned yourself for the next task?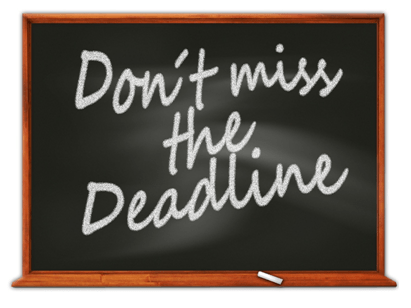 3. Any resources you are falling short of?
If utilized to its utmost, the daily scrum meeting yields desired results in project completion. Here are some essential tips to follow –
Stop talking – Scrum meeting is definitely not the time to do the talking. Leave the in-detail discussion for later, probably sprint will be the best option. 15 minutes of scrum meeting are essential to discuss how the team members intend to accomplish their targets. Team can demonstrate incomparable efficiency during the scrum meeting and in the tasks decided for the day ahead.

                                                                                              (Avoid what's avoidable)


2.

Watch is to watch

– Never be late. You may lose some pivotal points essential for the task completion you could have penned down. Not just that, arriving late for

any official meeting can impact your punctuality and doubt your seriousness about your work.


3. Keep it fixed – It is important to keep the timings of scrum meeting fixed. The attendees will know its significance only when it starts on time. However, meeting can start at a time with the consent of entire team and when everyone is usually present.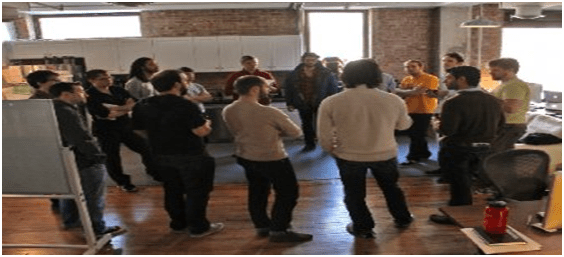 4. Attention everyone! – Ensure every attendee is paying attention to what everybody has to say. The task every attendee has been assigned may have dependency on the tasks of others. These 15-minutes are crucial for every attendee and should strive to get the most out of it. Scrum meeting or you call it as stand-up meeting, emphasize that everybody in the area is standing. It keeps the individual aware about the happenings going on around.

            5. Is it noisy?– Your spot of meeting should always be quiet. Noise, undoubtedly, compromises your focus and expected results. With noise in the background, attendees may distract from the task at hand, failing to communicate goals for the day. Prefer a place, where the team feels to capture the point of a meeting and express their views.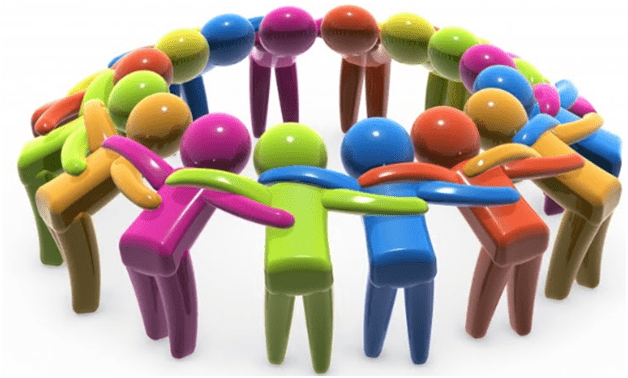 6. Liven up your day – Sometimes driving to work which is a part of everyday routine, seems much like a chore. Scrum meeting, as they are usually conducted before the commencement of work, can help in enlivening the day with a small joke or an inspiring story
Scrum meeting has immense importance and substantially help in project completion with desired results. All it demands is a complete devotion to the task at hand and strategies the attendee implements to conclude them on time.
Call of Wildnet
Wildnet is demonstrating the expertise in the development of an application platform that can efficiently keep a record of scrum meeting. The professionals can get significant assistance in turning the meeting a success by employing this application.
Write to us your queries. We are always delighted to assist you!
You can share or like it:
Need help ! Contact Us