Wearable Technology : Fashion wears as Device!
Author: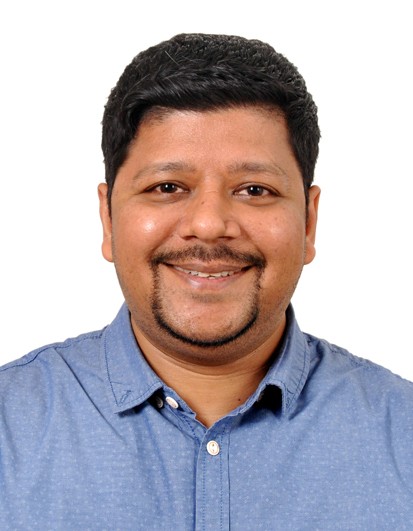 Nitin Agarwal
| on September 2nd, 2016 |
IOT
Style with Technology
Wearable technology symbolises the embedding of electronic and technological innovations in things we wear on a day to day basis. Guess what, wearable can be anything from a headband to a smartwatch, from clothes to shoes and infact a proposed smart wig or technology embedded in the skin.

Wearable trend:
Various researches are in process so as to predict the scope of the accelerating wearable technology. Some of the findings from the major reports are as described in this blog.
The report by Transparency market research predicts that the global wearable technology will touch USD 5.8 Bn in 2018, up from a valuation of USD 750.0 Mn in 2012. This means a compound annual growth rate of 40.8% covering from 2012 to 2018. Moving on to next, North America will maintain its lead position with the share of 43.0% of the global wearable technology revenue in upcoming years, i.e. by 2018, followed by Europe.
Prime factors contributing to this are a high adoption rate with better consumer awareness in the region. Europe and Asia Pacific will collectively account for about 49% of the market revenue by 2018.
Another report revealed earlier current year by Juniper research cites that the retail revenue from smart wearable devices, both smart watches and glasses, will observe USD 19 Bn by 2018 compared with USD 1.4 Bn current year driven by the growing demand for these devices and their high price points.


Report published by Markets and Markets describes that the market was worth USD 2.7 Bn in revenue in year 2012 and same is expected to reach USD 8.3 Bn in 2018, rising at an estimated CAGR of 17.71% from 2013 to 2018.
Also, Consumer application sector enjoy the largest market revenue at USD 2,367.99 Mn, whereas enterprise & industrial application counted for the least market share bearing revenue of USD 73.04 Mn as of 2012. Although, the report forecasts that the enterprise and industrial application will entertain the highest CAGR of 21.14% during 2013-2018.
Advantages of adopting Wearable:-
Revenues have started pouring in
A variety of wearable technology devices now available
Smaller and Efficient
Controllable through Mobile Apps
Intelligent experiences
Flawless functionality
Hassle free usability
Feel & React
Capabilities of Wearable:-
Biometric authentication
Virtual personal assistants (VPAs)
Smart coaching
Energy boosting using harvesting
Accurate motion recognition
Conformal electronics
Embedded security
Wearable processors
Virtual and augmented reality
Mobile health monitoring
Features of Android Wearable
Android wearable development started way back in 2014 to counter watchOS-running Apple Watch.
What is it?Google's wearable platform
When is it out?Now! With Android Wear 2.0 landing in autumn 2016. Possibly in September.
What will it cost?Absolutely nothing

Android Wear makes accessing couple of your phone's handiest features as simple as checking your time from wrist watch. 
 Android Wear voice recognition
 Android Wear compatibility and phone-free use
Android Wear watches
Wearable & its app development will be the major factor to be monitored for their effective performance.
You can share or like it:
Need help ! Contact Us