Weather monitoring app
Weather monitoring app
El Clima is the Wildnet's internal sample smart TV application featuring hourly and daily weather forecast. The app user enjoys a powerful intuitive User Interface and significantly assists people all across the city, far and wide about the prevailing as well as expected weather conditions.
Challenges
Challenges
El Clima was Wildnet's endeavor helping commuters and every class of people to monitor weather conditions and any forecasts on hourly basis. Wildnet is India's one of the most renowned organizations dealing with digital marketing and diverse software solutions in various technology realms.The major challenges the weather app had to address were implementing countless animations and enabling numerous remote operations to support interaction.
Design
Design
Our experts designed the app to make it look more enticing, easy and fun to understand and use.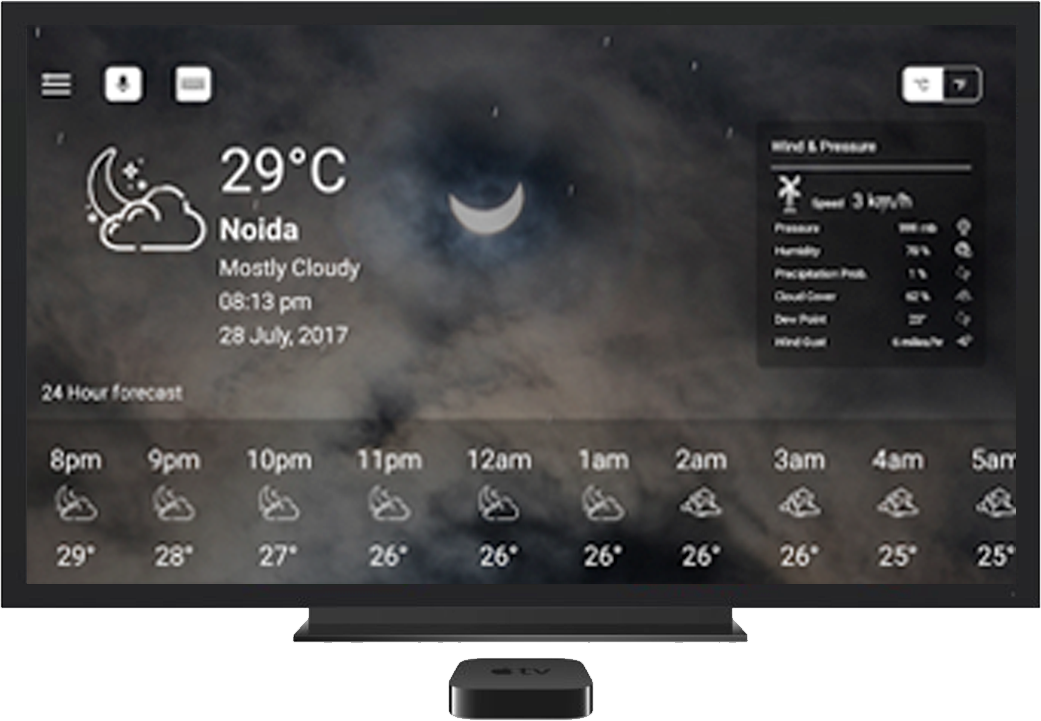 Solution
Solution
The app can forecast weather on an hourly and every day basis. Its intuitive User Interface let users enjoy countless animations of thunder, rain, sunny day, etc with sound effects.
The app was the result of Android integration with open-weather APO. It is free of cost for all users and can be downloaded from Google store and Apple store.
The app works 24 hours, 7 days a week.
Platform Compatibility
Platform Compatibility
El Clima features
El Clima features
Monitors weather –
The app monitors weather conditions of the city and nearby areas of the user.
Hourly records –
The app is capable to display weather forecasts on an-hour basis.
Daily records –
The app displays weather forecasts on everyday basis.
Technology
Technology
KOTLIN
Java
Bitbucket
Basecamp
Firebase cloud storage delivering nanoseconds functionality
Delivery Time
Delivery Time
We take pride in our delivery timeline and expertise invested to carve the app.

1 Android Developer
for 1 months

1 Manager
for 1 months

1 Designer
for 1 week