Flyeroffer App
Flyeroffer App
Flyeroffer is Kuwait's biggest organization offering world class shopping experience for consumers across UAE, Kuwait, KSA and Bahrain. The app provides a platform to all users where they can avail huge saving offers on variety of products delivering an impeccable shopping experience to all.
Challenges
Challenges
The client is a popular company working to deliver premium quality shopping experience for years. The client needed a platform in the form of an app that could potentially help customers fetch the best price of a product from countless retailers irrespective of their location.
Design
Design
Our experts designed the app to make it look more enticing, easy and fun to understand and use.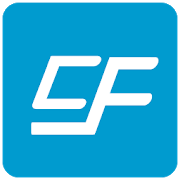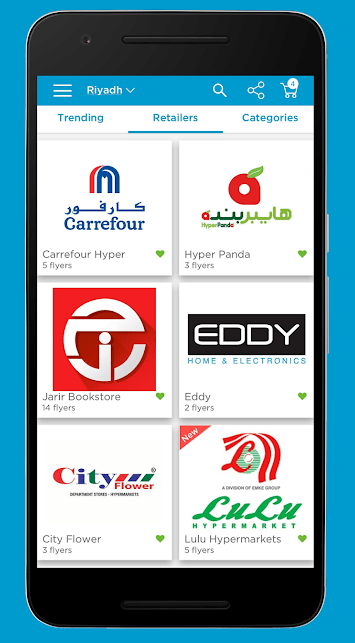 Solution
Solution
FlyerOffer potentially addresses challenges consumers face in getting the best prices of their products with minimum hassle. The standout feature of the app is exceptional quality of services providing attractive prices of products without any constraint of day or time.
The app majorly caters to audience who is always on the lookout of weekly offers and is regular online buyer.
Gathering data from all the online retailers and encompassing it to present in the best possible format for user understanding was a major challenge which we addressed efficiently.
Platform Compatibility
Platform Compatibility


Flyeroffer features
Flyeroffer features
Target –
The app targets buyers from KSA, Kuwait, UAE, and Bahrain and is striving to expand its reach beyond these places
High quality services
Suggesting top notch products in the most affordable and pocket-friendly prices for app users makes the shopping experience convenient and incredible.
Benefits
The app users can avail a package of benefits including the easy availability of products and attractive price tags.
Technology
Technology
Front end – Java, Swift
Backend – .NET
Admin Panel and Website – .NET
Project management – Github
3rd Party Integration – Facebook, Google, SMS gateway, Fabric (crash analytics),
Google analytics, Facebook push notification, Firebase integration
Delivery Time
Delivery Time
We take pride in our delivery timeline and expertise invested to carve the app.

1 Designer
15 Designer

1 Swift developer
4.5 months

1.Net developer
4.5 Months

1 Java Android Developer
4.5 months

1 Quality Analyst
2 months

1 Team Lead
1 months
Conclusion
Conclusion
9 Lakh+ Installs
4.7 rating on Playstore and Appstore
3 versions introduced